Ghana U20 chief Osei Parma expects struggling Tema Youth to survive without him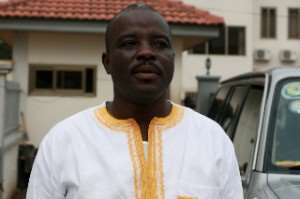 Osei Parma
Ghana's Under-20 management committee chief Wilfred Osei Parma expects his struggling Tema Youth side to survive in his absence.
Osei Parma is currently in New Zealand as head of Ghana's contigent ahead of the 2015 World Youth Championship which starts on May 30.
The second-tier side has struggled for form and consistency in the absence of their boisterous club owner.
But with the Black Satellites expected to lit the world in the next couple of weeks, Osei Parma insists Tema Youth will survive without him.
"For me it's national call. I have to be with the Black Satellites, period," he said
"I know we have not really clicked so far but I expect the team to grind out results even in my absence.
"After all I'm not the coach. The team is in capable hands and I trust they will deliver."
Tema Youth are lying 10th on the table with 15 points from 12 games.