Seth Baah Affirmed As Apostle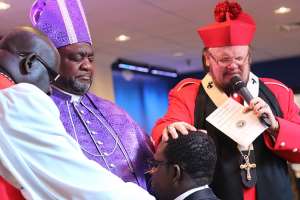 Apostle Seth Baah, the award winning composer, musician and Founder of Kings Temple International Church, has added another citation to his long list of achievements.
On Sunday, May 3 the man of God was affirmed as an Apostle of God in recognition of his trailblazing service in ministry at a very well attended service in Gaithersburg, Maryland.
Apostle Seth Baah, has been a spiritual shepherd to many believers. Through his music and powerful 5-fold ministry gifts, he became an international icon and has ministered in Churches in Africa, Europe and across the United States of America. Apostle Seth Baah's unique electrifying worship music style and passion for the work of God has endeared him to be a house hold name in the United States.
Known for many years as prophet, the man of God was ordained in 1998 and has since earned a reputation for evangelism, music, prophecy and healing.
His long list of citations and accomplishments include Best Ghanaian Gospel Artist Award and the Best Worshipper Award in 2008 and 2009 respectively.
In 2010 Apostle Seth Baah set camp in Maryland and started a new Ministry which has blossomed to an established Church where testimonies abound with transformation of lives.
Powerful giants in ministry, Arch Bishop Kenneth McNatt of the Global Harvest Alliance , Bishop Frederick Nah and Bishop Fuah, graced the occasion in style and affirmed Apostle Seth Baah to the Office of Apostle at the Kings Temple Auditorium in Maryland . Apostle Seth Baah was decorated with a cloak, a sash, a cross, a ring and was handed bible and a certificate pertaining to his elevation to the new office. The Mayor of Brentwood, Maryland also graced the occasion with her presence.
Other ministers including the first lady of Kings Temple, who have been raised through the ministry of Apostle Seth Baah were also commissioned to various offices. Prominent among them was Apostle-Elect Reverend George Class-Peters and Apostle-elect Julian Kyne.
Kings temple international is located at 200 Girard Street, #208, Gaithersburg MD 20877 and service times are - Sunday service, 11 AM to 1:00 PM. Bible study - Thursday 7PM to 8:30 PM, Power Arena Prayer meeting - Friday evenings from 8PM to 9PM.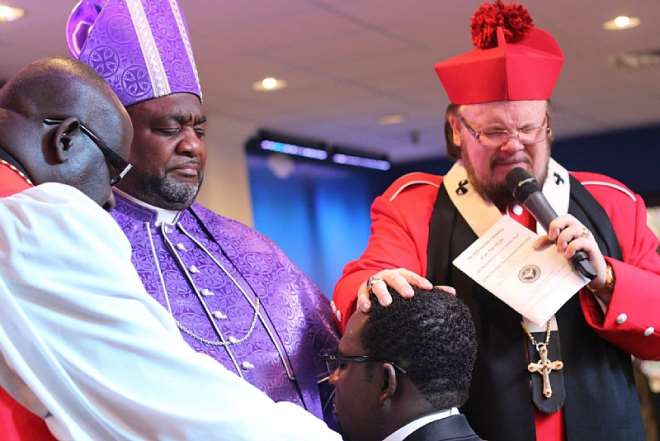 11053484 10206515853512743 7851047866295047013 O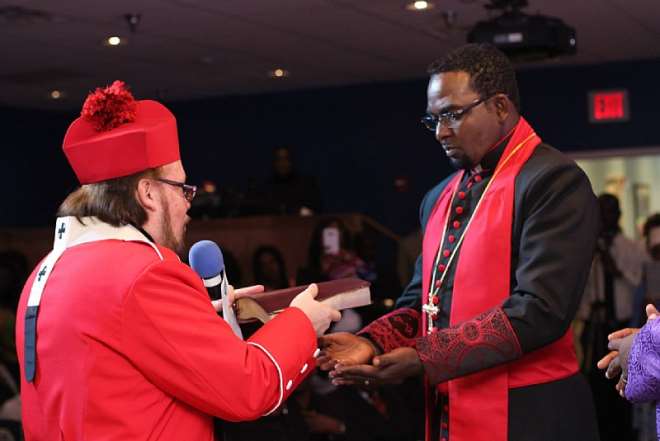 11169703 10206515864593020 2530824242942429185 O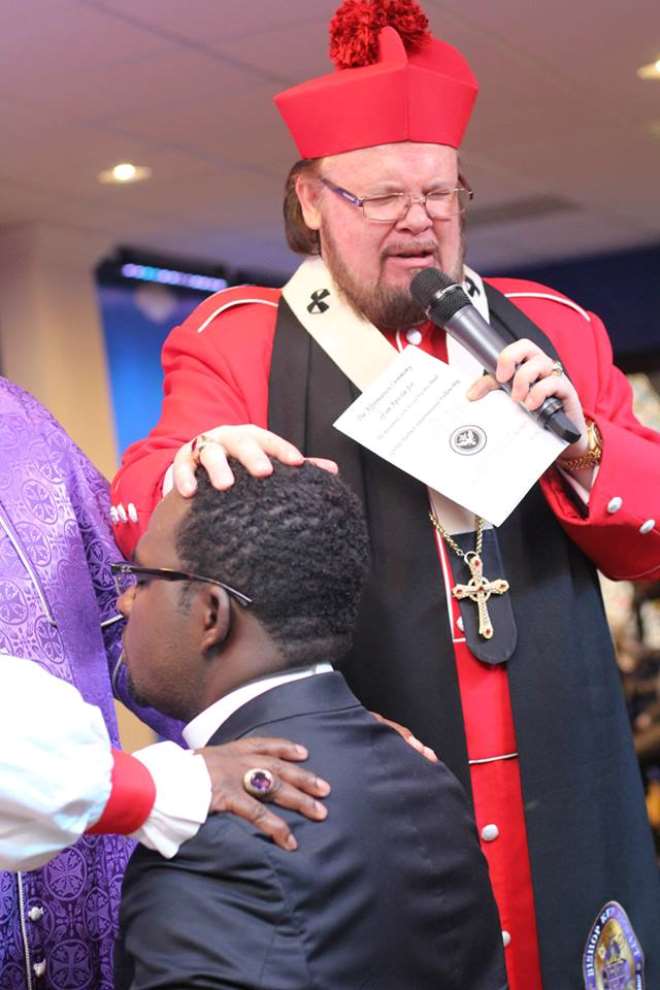 11182112 10206515853232736 1269206552447641500 N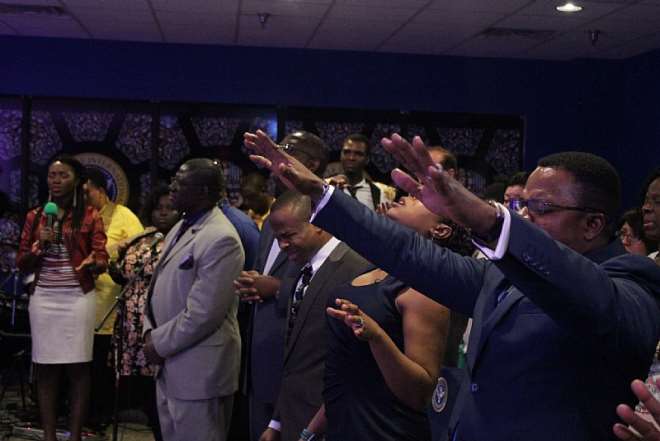 11182670 10206509850642675 455373282706492090 O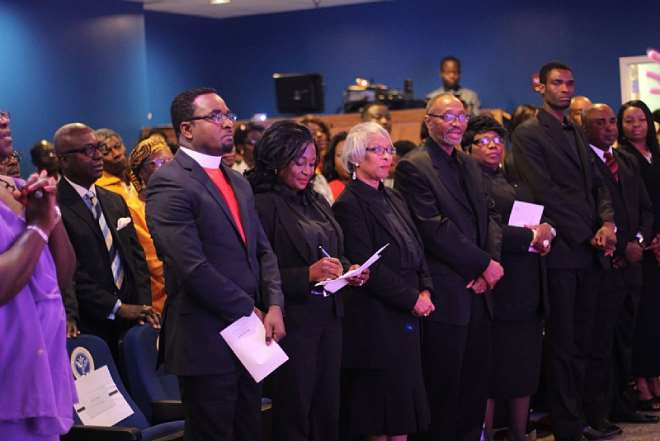 11187793 10206515836232311 1387946262266925282 O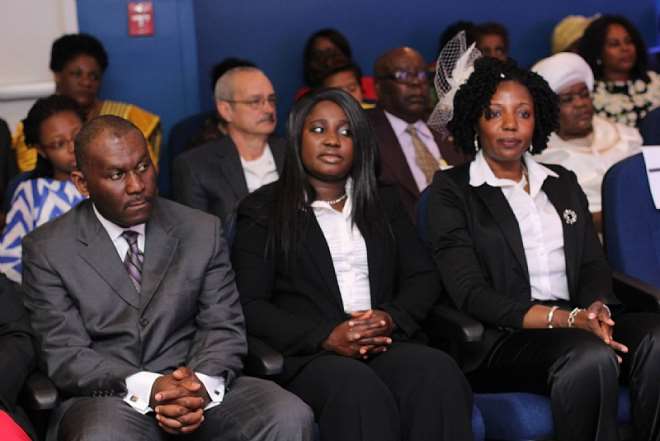 11203527 10206515829832151 653257512826041575 O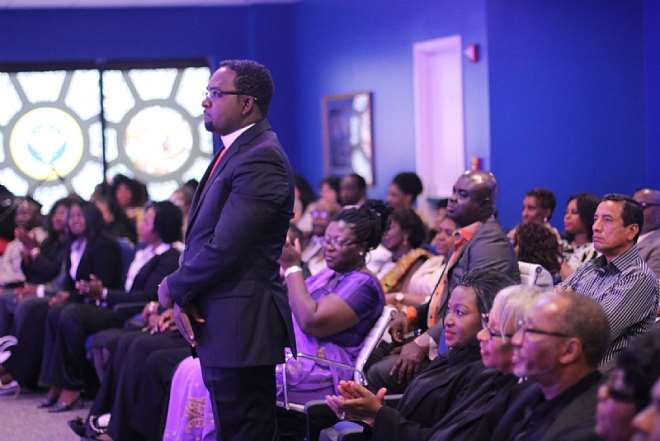 11212686 10206515839552394 8875173885863024927 O