U20 World Cup: Qatar to sponsor Ghana's Satellites for 5-nation friendly tourney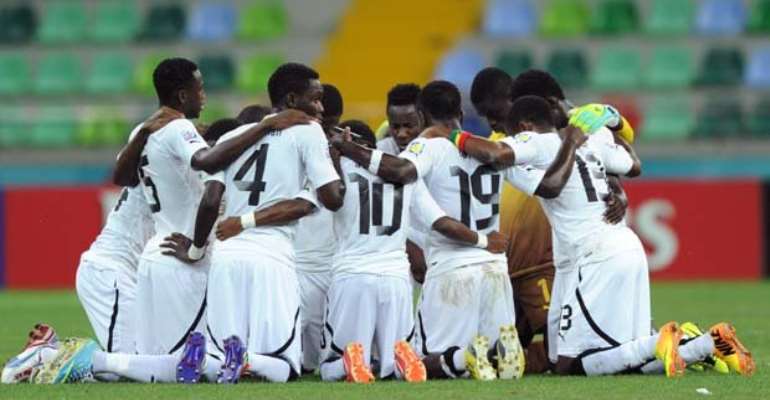 Ghana will play three games at a five nation invitational tournament in New Zealand ahead of the 2015 Under-20 World Cup.
According to Supersport, Australia have joined the Black Satellites, New Zealand, Qatar and Panama at the 10-day mini tournament beginning Sunday, May 3.
Sources day 2022 World Cup hosts, Qatar, whose current U-20s are expected to form the basis of the senior team when they host the tournament, are sponsoring Ghana, Australia and Panama's participation at the mini tournament in Auckland and Hamilton.
Satellites bosses tell supersport.com that the invitational tournament will be a fine opportunity for the team to weigh their strength after coach Sellas Tetteh made some new inclusions in his provisional squad ahead of submitting his final 21 list to Fifa by May 15.
The Black Satellites are expected to leave Ghana on Wednesday and will need about two days to arrive in New Zealand.
Sellas Tetteh will lead his boys to their first game at the tournament against Qatar at the QBE Stadium at 1am GMT (3am CAT) on Monday.
Ghana will next play a New Zealand Invitational XI team at the Waikato Stadium in Hamilton on May 10 before rounding off against Australia at the same venue three days later.
For acclimatization purposes, Ghana could remain in Auckland for a two-week training camp or move to Melbourne in neighbouring Australia after the mini tournament from May 15-29.
The Black Satellites will open their 2015 Fifa World Cup campaign against Austria on May 30. They then play Argentina and Panama to complete their Group B games.
Under-20 Five Nations Tournament Fixtures (Times in GMT)
May 3: New Zealand v Australia, QBE Stadium, 7am
May 4: Qatar v Ghana, QBE Stadium, 1am
May 7: Qatar v Australia, QBE Stadium, 4am
May 7: New Zealand v Panama, QBE Stadium, 7am
May 10: Panama v Australia, Waikato Stadium, 1am
May 10: New Zealand v Qatar, Waikato Stadium, 4am
May 10: Ghana v NZ Invitation XI, Waikato Stadium, KickOff TBD
May 13: Qatar v Panama, Waikato Stadium, 1am
May 13: Ghana v Australia, Waikato Stadium, 4am