McDan championship for ITF approval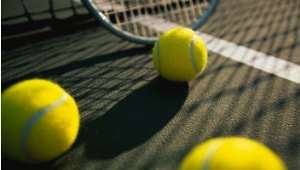 Accra, April 27, GNA - The next edition of the annual McDan Open Tennis Championship is set to receive approval from the International Tennis Federation (ITF), as Ghana seek to get the event on the ranking calendar of the international body.
Daniel McKorley, the Chief Executive of the McDan Group, sponsors of the championship told GNA Sports that his outfit, through the Ghana Tennis Association (GTA), was engaging the global body to open it up for international patronage.
If given the nod, the next edition will be included in the various circuit competitions where players build up points for international competitions such as the various grand slams.
McKorley told GNA Sports that 'We are engaging the ITF through the GTA to see how we can have the opportunity of making the competition an internationally recognized one where players across the globe could come and play as part of their tour on the circuit to build points.
'The desire is to give players; Ghanaian and others an opportunity to play as often as possible, gather experience and also build up their ranking for their respective professional careers that will benefit them, the sport and country.'
He hinted that there were plans to fashion out a program that propels women tennis. 'I am targeting females under the ages of 16 years to support their development and push them to the international fronts where they can compete with the best.
'I want to raise champions in every way possible. I am passionate about tennis and I will want to be a big part in making sure there is growth as much as possible.'
The second edition of the championship which saw George Darko winning the men's category and the Francisca Nyarko annexing the female version ended at the Accra Sports Stadium on Saturday.
GNA