Dan Quaye impressed with quality of competition in First Capital Plus premier league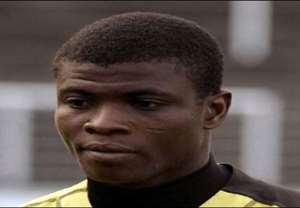 Great Olympics defender Dan Quaye
Veteran Olympics defender Dan Quaye says he is impressed with the level of competition since returning to the Ghanaian league .
Quaye, who is a long distinguished footballer due to his accomplishment with Hearts of Oak and is one of the experienced Heads with Olympics this season and says he has been impressed with the competitive edge in the domestic game.
"Since I returned I am very happy and I think all games has been very successful and competitive," Quaye told GHANAsoccernet.com
"It's not a problem to come back to where you started especially if you love the game and that is why may be I am enjoying the games."
Olympics are 13th on the league table with 16 points after 13 round of games averaging a point per game.