Was Ayariga right after all to fume at a journalist who asked him to give account on live radio?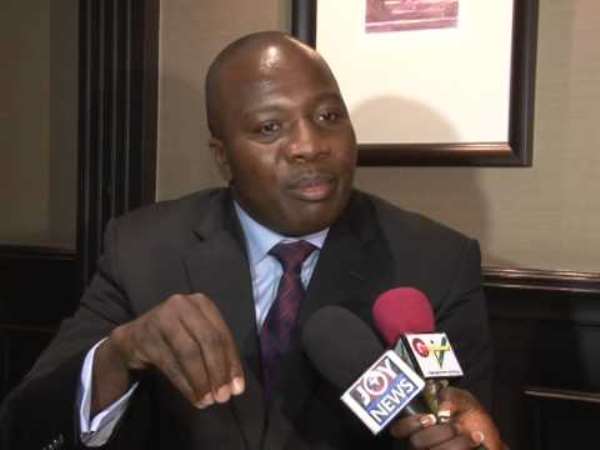 Former minister of Youth and Sports Mahama Ayariga
By Duodu Bimpong
I find it extremely difficult to reconcile myself with the notion that every governmental issue(s) must be deliberated upon in the public by the media under the pretext of 'tax-payers money' as it has of late become a parlance in this country. Indeed I shudder to deviate.
About a couple of months back, former Minister of Sports, Honourable Mahama Ayariga had scuffle with some radio personalities when the Honourable Minister was questioned about the accountability of the budget on 2015 Africa Cup of Nations at Equatorial Guinea. In an attempt by the Minister to outline certain procedural manner of proper accounting of the budget, the Honourable got incensed and used vulgar words which did not go down well with these radio Hosts.
In as much as I will not embrace Ministers or Politicians who spew invectives in their public discourse, radio Hosts must not be allowed to sit behind consoles and think that the airwaves is their bonafide property and as such Politicians and the general public are at their mercy. Politicians and radio Personalities are suppose to be role models, speak with decorum in a sobriety of tone and must adopt mild reasoning as well as decent presentation and must always refine their words before letting them out of their mouth. The watch words here are; avoidance of verbal showmanship and insults.
In any case, Honourable Mahama Ayariga by a strict procedure in administrative practices was right to say that, it is not on radio that accountability is done but rather a recognizable body as Auditor General. After Honourable Mahama Ayariga has accounted to the Auditor General, then, it becomes incumbent on them to make the final audit report available in the public domain for any further scrutiny by the media. Yet, you would find some radio Hosts crying foul as if every governmental issue must be discussed on radio because it is tax-payer money.
Every tax-payer's money designated for a particular course should in every sense be duly accounted for. I am against despicable characters who dip their hands recklessly in the public kitty to prosecute their obnoxious and shameful political agenda at the detriment of the deprived masses.
The Ghanaian media especially radio have become a colony to the extent that when one radio Host or Presenter is criticized even constructively, then it affects the rest, this is totally unethical and unprofessional so to speak. In the case of Honourable Mahama Ayariga versus Kwame Sefa Kayi, Captain Smart and Afia Pokua, almost all radio Hosts and Presenters in the country spoke ill about the Minister without necessarily looking into the substance of the claims asserted by the Minister, they also joined the fray in spewing mendacious materials they call facts without cross-checking the factual issues.
Imagine a Sports Presenter labeling the Sports Ministry and Ghana Football Association as corrupt because they have refused to tell Ghanaians the monthly salary of Black Stars Coach Avram Grant, simply because the Coach is paid with tax-payers money. In the same measure, this Presenter must demand the monthly salaries of every public official since it is the same tax-payers money. Administratively, employees salaries are not disclose like that, it remains confidential between the employer and the employees.
I am against government appointees who spend quality production hours engaging in political discussions on radio, when they could have been in office brainstorming on national issues to promote the standard of living of individuals and the nation at large.
Honourable Mahama Ayariga's behaviour was at best disrespectful and at worst despicable to haul insults on radio Personalities whilst radio Personalities must earnestly seek for the right information at the right quarters and must show respect for administrative procedures and should understand that, not all government businesses must be run in public especially on radio.
We all should be reminded that freedom of speech is not synonymous to freedom of abusive speech. People should not be encouraged to make unguarded and loose talks under the guise of freedom of speech in this era of press freedom.