ANALYSIS: Klopp tells Dortmund to terminate his contract; England next?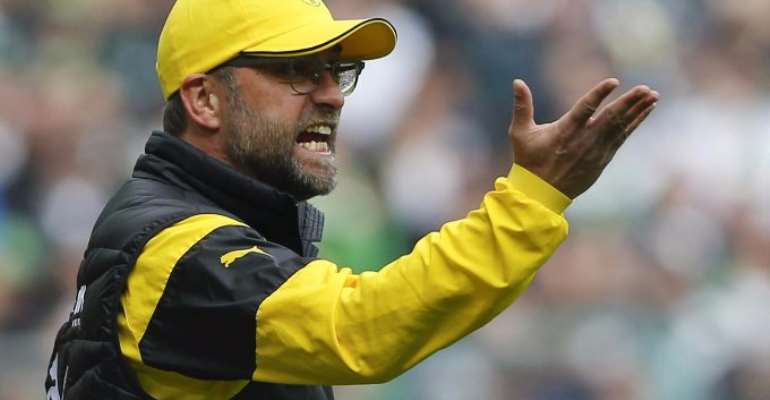 Juergen Klopp has asked for his contract to be terminated at Borussia Dortmund at the end of the season, according to BILD.
The German newspaper says Klopp has asked Dortmund chief Hans-Joachim Watzke to release him from his contract which currently runs until 2018.
Dortmund have called a press conference where it is expected they will confirm the news.
The 2014-15 season has been a gruelling one for Dortmund, with catastrophic results leaving them fighting against relegation for a large portion of it. Now, after seven seasons and winning two Bundesligas and the DFB Pokal cup, Klopp has apparently decided his time at Dortmund is up.
BILD says Klopp is exhausted and wants to take a break from football. They speculate that he will then look to move to a Premier League club, which is a long-standing ambition for the man who took Dortmund to the 2013 Champions League final.
WHERE DOES THIS LEAVE DORTMUND?
In disarray. Having lost Mario Goetze and Robert Lewandowski in successive summers, Dortmund will now be without a coach and mostly likely a captain given Mats Hummels is expected to leave for Manchester United.
WILL WE SEE KLOPP IN ENGLAND NEXT SEASON?
One thing is almost certain: England will be his next destination. He has made no secret of his intention to manage in the Premier League, saying in November:
"I think it's the only country where I should work, next to Germany because it's the only country I know the language a little bit and I need the language for my work. If somebody will call me, then we will talk about it."
There will also be no shortage of clubs willing to pick up the phone with Klopp's stock remaining high despite Dortmund's travails this season.
Manchester City, most prominently, are likely to be on the lookout for a new manager and Klopp would fit the bill given his track record of building exciting young teams.
However, the BILD report is fairly adamant that Klopp wants a break from the game. So perhaps it's more likely he'll enjoy a sabbatical like Pep Guardiola did in New York, spending his time listening to pitches from interested parties and putting plans in place to start in England for the 2016-17 season.
WHO WILL REPLACE HIM?
The smart money is on Thomas Tuchel to replace Klopp, just as he did at Mainz. Tuchel was this week expected to sign a contract with Hamburg but earlier in the week withdrew from consideration. It now seems certain this was because of the imminent vacancy at Dortmund, who have reportedly offered him a four-year deal worth a total of €20 million ('14.3m).