Facts and statistics: Facts about Hearts of Oak confederation cup opponent Djoliba AC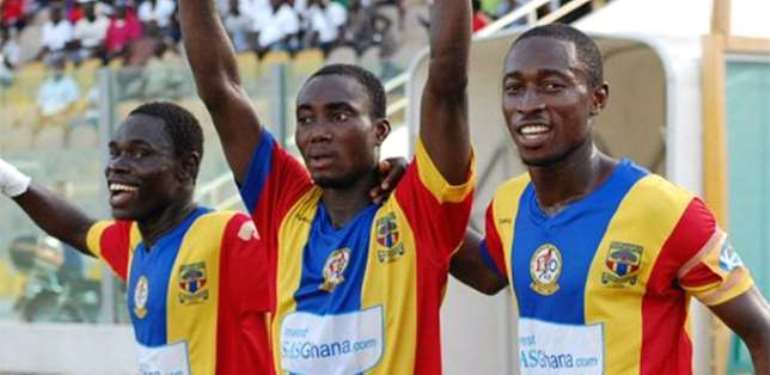 Statistical season performance by Hearts of Oak's Confederation cup opponent, Djoliba AC from Mali which the Phobians must know before playing the Bamako based club in the first leg tie of the Confederation cup on Friday [17 April, 2015] in Mali. Allsports.com.gh breaks down the statistical seasonal performance by Djoliba AC from Mali.
Djoliba AC in the ongoing premier league in Mali have played 12 matches and are currently seated at the 8 position with 17 points, won 5, drawn 2 and lost 5, scored 8 goals and conceded 11 goals.
Djoliba AC Clean sheet in the ongoing season: Djoliba AC have kept 5 clean sheets representing 37.71% in 12 league matches and conceded in 7 games representing 62.29%.
Goals in Minute(s): 1-15 is 1 goal representing 50% 16-30 is 1 goal representing 50% 31-45 - none 46-60 - none 61-75 - none 76-90 - none Djoliba AC in their 12 league games have scored 3 or more in 5 games representing 37.71% and have netted below 3 goals in 7 games representing 62.29%.
And in their two leg Confederation cup game against Egyptian side, Petro Jet, they sealed their qualification into the next stage of the competition on a 2-1 aggregate.