Ex-Kotoko star Nti Boakye fails Ajax Cape Town trial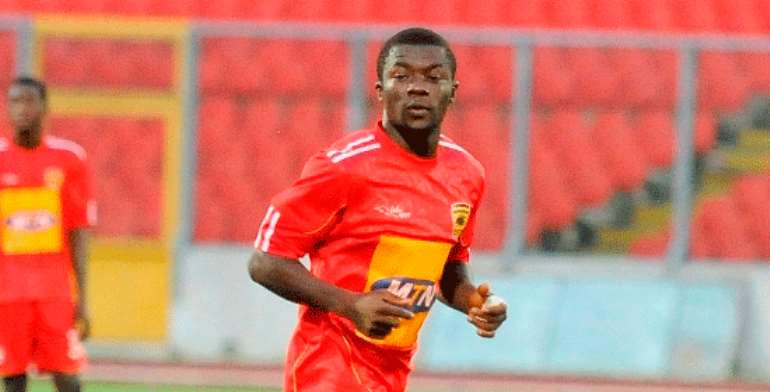 Ghanaian striker Kofi Nti Boakye could not earn a deal at PSL side Ajax Cape Town after failing to impress Roger De Sa on trial.
The former Asante Kotoko goal poacher and Nigerian duo Idris Ahmed and Ehiz Guobadia are reported to have failed to convince De Sa.
Boakye is yet to get his career back on track since leaving Asante Kotoko on a free in 2013.
De Sa says he was not impressed with what he saw in the west African players and thought he had better player from the youth side.
"None of them were good enough and we've sent all five of them back," De Sa told Goal.
"I've got my own opinion on the foreigners. I think we get carried away and when a guy comes forward with a foreign passport we believe that he is a good player.
"Nigeria couldn't really beat us (Bafana) either. We wanted to bring a guy from Ghana but they couldn't beat us either you know.
"So we have this belief that foreign players are better and we do believe that. I mean we've heard it with coaches."
"I went to the Caf Champions League final with Orlando Pirates, I beat Esperance, Al Ahly, Zamalek, TP Mazembe with eleven South Africans," he continued.
"So, why do we continue thinking that every guy that gets off at the train station, has a Nigerian passport and comes for a trial is a good player.
"We've got to be a little more careful on who we bring in and bring in only quality foreigners.
"There are some very god foreign players in South Africa, no doubt about it, but I'm not one to say I got to have five foreigners at the club, No! If I had one and he's good enough I'm happy.
"As long as I got the players, I will continue believing in South African players in time and time to come."