Mayweather-Pacquiao Update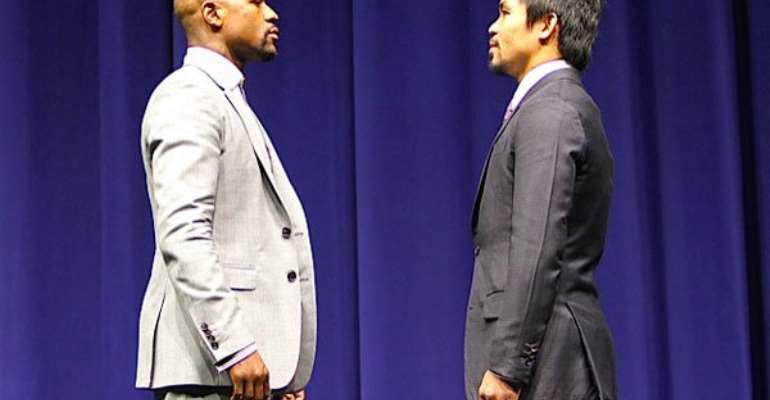 With the Mayweather-Pacquiao super fight less than three weeks away, there are still no tickets on the street yet, but Mayweather Promotions CEO Leonard Ellerbe told KVVU-TV in Las Vegas that "quite a few" will be available this week. Regarding the contract between the MGM and the promoters, Ellerbe stated "We are working through things and everything will get done in its due course of time."
Otherwise, plans for this week include open media workouts for both fighters. Mayweather will host his on Tuesday at Mayweather Boxing Club in Las Vegas, and Pacquiao will host his on Wednesday at Wild Card Boxing Club in Los Angeles.
As far as the pre-fight banter, Freddie Roach is largely the only one talking trash for the media. Floyd and Manny are keeping it low key, and Floyd has asked his trainer/father Floyd Sr. to hold back with the verbal jabs also.
The fight is scheduled for May 2 at the MGM Grand in Las Vegas.