Unhappy Hearts coach Herbert Addo accuses Ghanaian media of inciting fans against him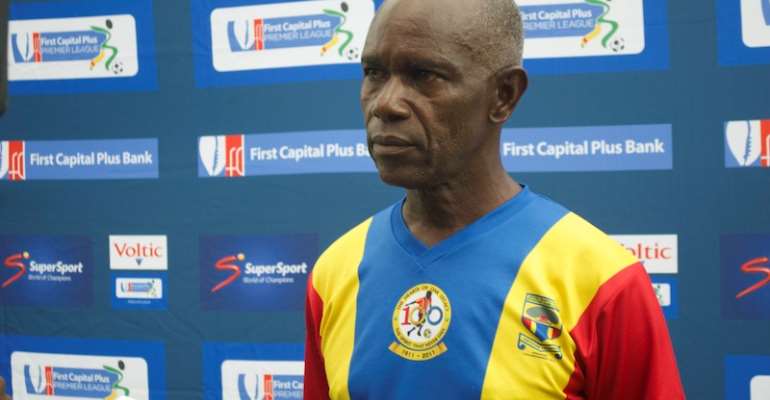 Hearts coach Herbert Addo has accused the Ghanaian media of inciting the club's supporters against him.
Addo feels he has been unduly targeted by the press in Ghana following the side's unflattering campaign on the domestic scene.
But after seeing his rejuvenated in recent times, the veteran trainer has lashed out at the media for their rabble-rousing posture against him.
In responding to a question on his message for the fans in the wake of their 3-0 win over Bolga Man City in the FA Cup, he retorted;
"I don't have any messages for the fans; I have a message for you people, you the media. You are the once inciting the supporters.
"If we are where we are in the league and so what? Some have started well but we are coming so let's wait and see what happens at the end of the league. We are slow starters and we will get there."
Despite their domestic troubles, the capital-based side are in the final lap of the qualifying campaign of the CAF Confederation Cup where they will play Malian side Djoliba FC.