Asem beba dabi: GNPC inquest into World Cup kickback saga ready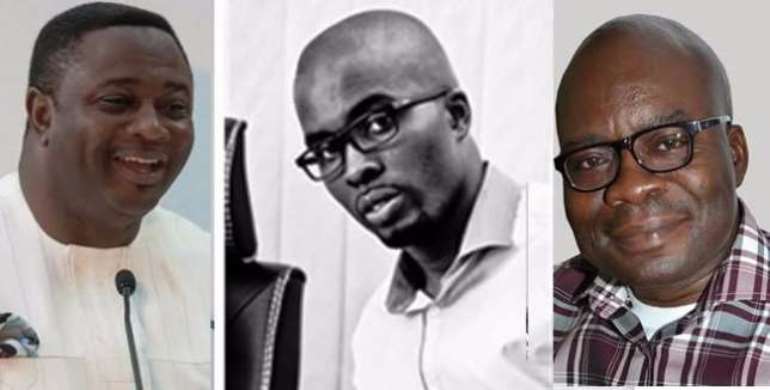 The Ghana National Petroleum Corporation (GNPC) is set to implement the findings of an internal investigation into the alleged receipt of a kickback by one of its officials.
The official, Samuel Ledo, was part of the committee which organized fans to watch the 2014 World Cup in Brazil.
Ledo, the company's Chief Procurement Officer was, together with others, named in a Joy News investigative report that showed how they allegedly got an GH¢80,000 kickback from E-Volution International.
E-volution is a private company which co-ordinated the project to get fans to Brazil on behalf of the GNPC.
In an interview with Joy Sports, the Chief Executive Officer of GNPC indicated that his outfit would work towards implementing all recommendations that will be made by the internal report.
'As you are aware we have initiated a committee to investigate that allegation and we should be ready with the findings by close of this week,' said Alex Mould on Wednesday.
'Manasseh was asked to come and give evidence because apparently he had information that was very crucial to the committee's findings.'
The background
In December, Joy News produced documentary evidence of payment made by the accountant of E-Volution, Alfred Padi, on June 12, 2014, into Ledo's GCB account with the Kaneshie branch.
The same day he withdrew the amount from E-volution account with the Airport Branch of UT Bank.
In an interview, the GNPC Chief Procurement Officer at first denied receiving any payment from Padi. But when confronted with the evidence, however, he made a u-turn, admitting that he did.
He, however, said it was a private deal with Padi, refusing to disclose details of the said deal.
Investigations also revealed that on June 11, 2014, Mr Ledo received two separate cheques of GH¢44,000 and GH¢20,000 from two private individuals payments which were quite distinct from the GH¢80,000 received from Alfred of E-volution.
Mr Ledo said none of the three payments were a bribe but insisted they were accrued from private transactions.
These revelations formed part of Joy News' investigation into alleged payment of kickbacks from E-Volution International to Elvis Afriyie-Ankrah, the Ghana National Petroleum Corporation and the World Cup Operations Committee.
E-Volution International, an events and marketing agency, was awarded a GH¢ 1 million contract to organise four public viewing centres in Accra, Kumasi and Takoradi for all matches during the 2014 Brazil World Cup.
Apart from the Accra Mall, the other three public viewing centres showed only the three group matches Ghana played in the tournament.
Awuni, who had been investigating this deal reported that three separate internal payment vouchers - in the possession of Joy News - indicate E-Volution International's approval for payment of money to former Youth and Sports Minister, Elvis Afriyie-Ankrah, the GNPC and the operations committee of the Brazil 2014 World Cup.
All the three payment vouchers, dated June 11, 2014, were signed and approved by the C.E.O of E-volution International, Mr Fred Darko. Mr Fred Darko was also the project coordinator for the 2014 World Cup.
Credit: Myjoyonline.com