Friendly defeat to Senegal costs Ghana on FIFA ranking; slip two places in the world but still third in Africa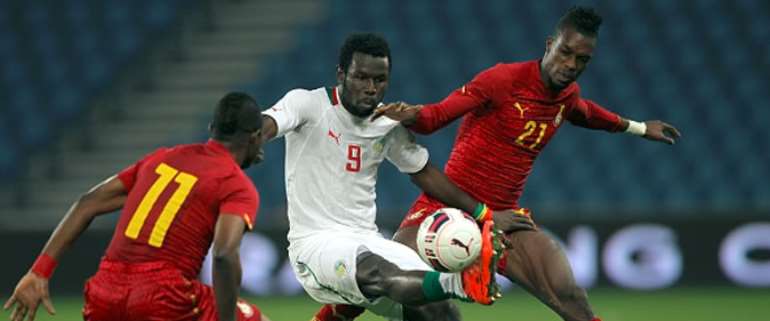 Ghana have dropped down two places to 26 on the latest FIFA ranking released for the month of April on Thursday.
The Black Stars slide could be attributed to the defeat to Senegal (2-1 in Le Havre) and the 1-1 draw with Mali last month in international friendlies.
With 833 points, Ghana still remained the continent's best national team behind Algeria (ranked 21 st in the world) and Cote d'Ivoire (ranked 23 rd in the world).
There were notable changes in the April ranking with Belgium moving up to third in the world to achieve their highest-ever position following two wins in UEFA EURO 2016 qualifying and now trail only Germany and Argentina.
Meanwhile Brazil (5th, up 1) and the Netherlands (6th, down 1) have traded places.
The Brazilians defeated France 3-1 in a friendly, while the Netherlands had to settle for a draw against Turkey (52nd, up 4) in their EURO qualifier.
Switzerland (9th, up 3) and Spain (10th, up 1) have re-entered the top ten at the expense of France and Italy (13th, down 3) respectively.