Ghana pair Yahaya Mohammed, Nuru Sulley set to terminate contracts with Libyan side Ittihad Tripoli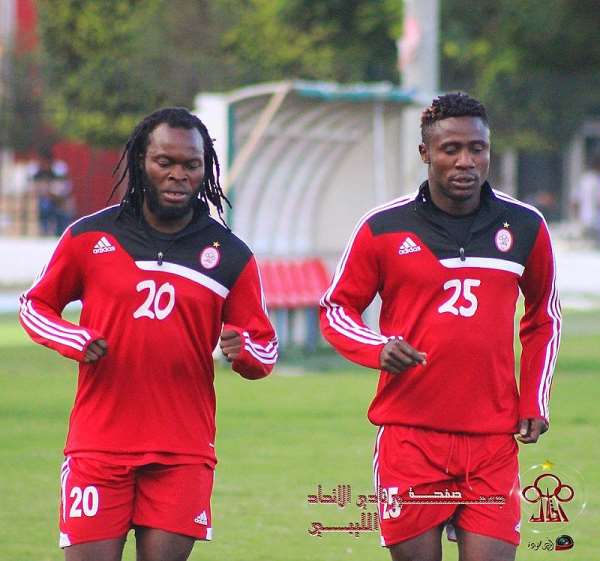 Yahaya Mohammed (left), Nuru Sulley (right)
Ghanaian duo Yahaya Mohammed and Nuru Sulley are on the verge of mutually cancelling their contracts with Ittihad Tripoli.
The two players want out after their Libyan side crashed out of the CAF Confederation Cup.
Ittihad Tripoli will not be involved in any competitive football games after the Libyan League was suspended due to the current political unrest in the North African country.
The two players will thus hope to convince their employers to cancel their deals to enable them travel to their native country to continue their respective careers.
"For now Ittihad Tripoli has been eliminated from the Confederations Cup so I have decided to sit down with them and agree to terminate my contract so I can return to Ghana or elsewhere to play," Mohammed, ex-Kotoko star told Accra-based Adom FM
"The Libyan League has been put on hold due to the Political unrest in the country and the Club will not be playing any competitive football.
"So I will try and negotiate with them so we agree on the amount of money I will take. I will be coming together with Nuru Sulley because he will also terminate his contract.
Yahaya Mohammed and Nuru Sulley joined the Libyan outfit from Kotoko and Hearts respectively in November last year.
But their stay has been cut short by the club's CAF Confederation Cup exit and political unrest in the troubled North African country.