Aning slams Volta police; Simulation exercise for arrested fugitives unnecessary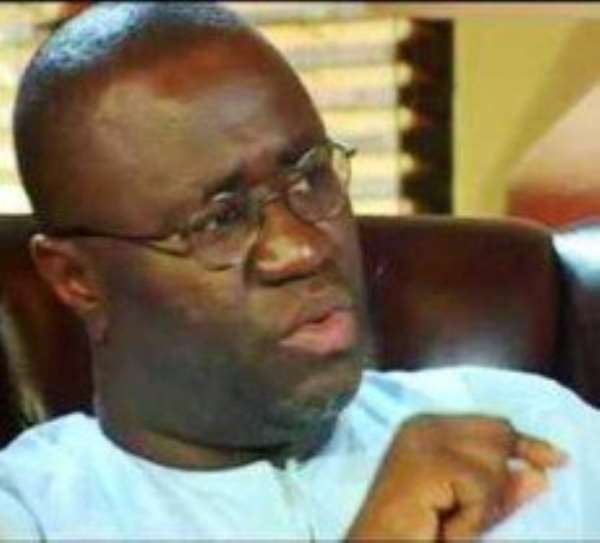 Security expert Dr Kwasi Aning says a simulation exercise conducted by the  Volta Regional Police Command for three arrested fugitives is "flimsy",  "unnecessary" and  a calculated attempt to distract the public's attention from the circumstances surrounding the jailbreak.
Seven criminals last month broke cells in Denu, in the Volta Region under mysterious circumstances and made away with two AK47 rifles and a number of ammunition.
The jailbreak created a huge furore in the region, with residents hitting the streets in protest and  accusing the police of being complicit in the cell break.
After about three weeks of intensive search, the police on Wednesday announced the re-arrest of three out of the seven criminals, with a promise to hunt for the four others still at large.
On Thursday, the police took the arrested criminals to their hideout in Gomashie Tapa in an attempt to reconstruct how the criminals escaped and how they managed to remain safe in their safehouse.
Joy FM's Volta Regional correspondent Ivy Setordzie, who was part of  the media team that accompanied the police and the suspects on the simulation exercise, reported that a fetish priest called Gomashi who has been fortifying the criminals was also picked up.
However, the head of  Research at the Kofi Annan International Peace Keeping Training  Centre, Dr Kwasi Aning said the simulation exercise was an unnecessary adventure.
"This is not the issue at stake; how did the prisoners escape and how did they get ammunition?" Dr Aning questioned.
He said the simulation exercise is only to cover up for the "incompetence of the police officers on duty."
He would rather the police focus on the real issues at stake in order to reassure the public who deserve reassurance that police are up to the task.