Chase for Europe: Kevin Prince Boateng costs as much as half of Bundesliga rival's squad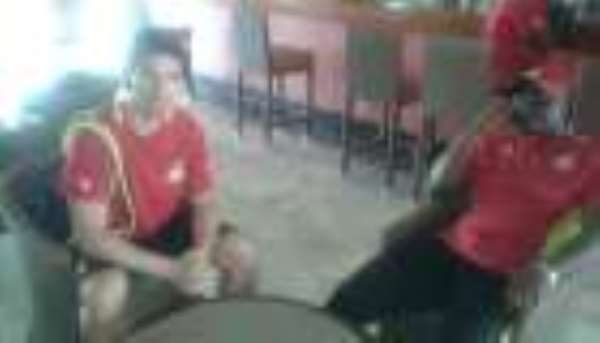 While it is very likely for Bayern to be Bundesliga champions once again this season, the race for the attractive Europa and Champions League spots is tight.
On Sunday, two of its main protagonists are facing each other: Schalke 04 and FC Augsburg. Roberto Di Matteo's squad rank fifth at the moment, directly followed by Augsburg, who could even pull ahead if they beat Schalke in this weekend's highly anticipated clash between the two clubs.
But what sounds like an even contest to qualify for one of the big European tournaments is actually a very disparate fixture.
The financial and structural differences of the clubs are huge. Most Schalke players earn more than one million Euros a year, with Kevin-Prince Boateng being top of the list with a total of eight million Euros. Schalke's payroll costs alone sum up to more than 90 million Euros a year.
 Against these dimensions, Augsburg's annual budget of 19 million Euros sounds like a joke. Their top-earner Tim Matavz gets a mere 800.000 a year, a tenth of Boateng's wage. In other words: If Augsburg had to pay Boateng's salary to one of their players, their budget would be nearly halved. 
Compared to Bundesliga standards, Augsburg's training and administration facilities aren't really top class, either. They lack an undersoil heating, which is essential for practice in the cold German winters, as well as proper offices. At the moment, management and admin staff are working from the basement of their stadium SGL-Arena.
However, Augsburg's football has been outstanding this season. Despite their disadvantages, they have earned the respect of their Bundesliga opponents with a series of great performances, orchestrated by their very young and talented head coach Markus Weinzierl (30).
According to German newspaper Bild, Schalke midfielder Roman Neustädter has cautioned his team ahead of the fixture: 'Playing Augsburg is never pleasant, because they can put on a great fight. We will have to push against that to start a winning streak.
 We know we have the capacity to play Champions League, but we'll have to prove it first.' Not winning against Augsburg would be disastrous for Schalke and would even make it difficult to reach the Europa League spot.