Beach soccer: Dzifa Attivor redeems donation pledge to Black Sharks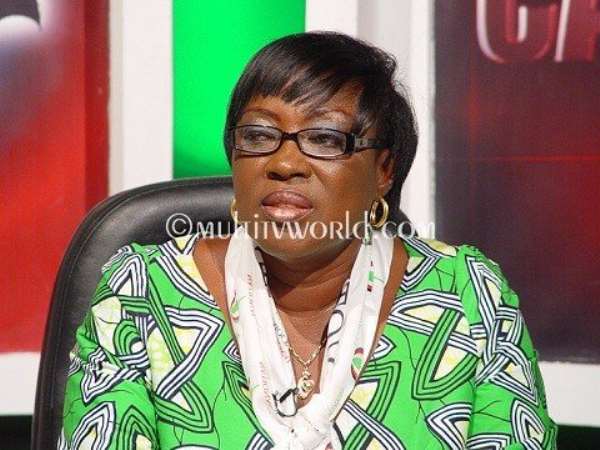 The national beach soccer team, Black Sharks have recently won new admirers following their unexpected qualification to the maiden Beach Soccer African Cup of Nations in Seychelles.
Minister of Transport Dzifa Attivor is one such person who has been inspired and converted by the fighting spirit, resilience and spectacular displays of the Sharks.
So impressed by their qualification especially the record 22-9 aggregate scoreline over Uganda amid daunting challenges that she has decided to take affirmative action.
"l was watching the news and heard about the team's challenges that almost denied them the opportunity to play and qualify. So naturally, l was very happy when they made it."
The Minister has taken a first step by mobilising support for the team who will resume camping for Seychelles 2015 on Tuesday 31st March.
ln what she calls her small contribution, Hon Attivor has donated an assortment of items and cash to the players and technical team of the Sharks at their La base in Accra.
"l hope this gesture will motivate them and also encourage others to do same because as we know, sports is a unifier and we must encourage the efforts of our youth in trying to bring pride, honour and joy to the nation through their sporting endeavours".
Madam Attivor has also promised to rally support from her fellow ministers of state and corporate institutions in an effort to raise funds for the team who need a little under $90,000 for pre tournament camping in Accra, air fares, accommodation and tournament expenses in Seychelles.
She explained that her efforts will not end with beach soccer but will also include other less funded but progressive sporting disciplines struggling to survive in the fiercely competitive sponsorship market.
Ghana could be facing the likes of host nation Seychelles, Nigeria, Morocco, lvory Coast, South Africa and reigning  African champions Senegal when the draw for the first ever Beach Soccer Afcon is made on  Sunday April 5  in Cairo.
Ampofo-Ankrah thrilled
The President of Beach Soccer Ghana praised the Transport Minister for the donations which comprised provisions and an amount of GHS 10,000 .
"Imagine if all our ministers chipped in to help in their own various ways. Can you imagine the tremendous growth Ghana sports will witness?"
"Apart from the fantastic support from CAL Bank and Voltic Mineral water, we have been fighting for survival all these years. But it has toughened us and we have become stronger and more united. We are not asking for much but just enough to go out there and deliver," Yaw Ampofo Ankrah added.