'Peeved' ex-Ghana goalkeeper Sammy Adjei blasts 'ungrateful Ga' Richard Kingson, blames him for career decline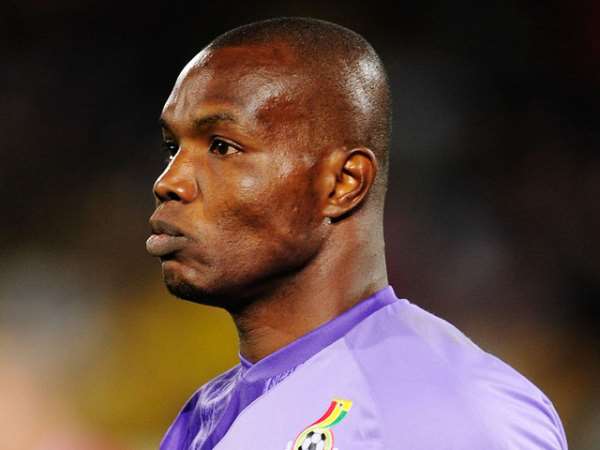 Richard Kingson has been branded ungrateful Ga
Ex-Ghana goalkeeper Sammy Adjei has launched a stinging pot shot at Richard Kingson, branding him an 'ungrateful Ga' who stabbed him in the back after playing  a leading role in his international career revival. 
The former Hearts shot-stopper claims he masterminded the return of the 36-year-old into the Black Stars after was frozen out of the team.
But he claims the veteran shot-stopper stabbed him in the back by not helping during his difficult moments where Kingson became the face custodian of the Black Stars for more than a decade.
Adjei feels his international career could have turned it scale on had Kingson repaid him by helping him to restore his confidence.
"I was the one who brought Richard Kingson to the Black Stars, I recommended him to the 2006 Black Stars technical team and he came into the scene again, Sammy Adjei said.
"We Gas we are not like the Akans that wants to help their brothers, he didn't help me when I had difficulties with the Black Stars.
"He could have intervened when he was in post in almost all the matches including friendly matches, it's sad that he did that, he is an ungrateful person and I regret ever helping him".
Adjei played second fiddle to Kingson for many years, leading to his decision to quit the team in 2008.
He earned 33 caps and was part of the Ghana squad that played at the 2006 World Cup in Germany.
The highest point in his career came in 2000 when he helped his home club Heart of oak to win the African Champions League.