Dzamefe Commission presents 2014 Brazil World Cup report to Ghana President John Mahama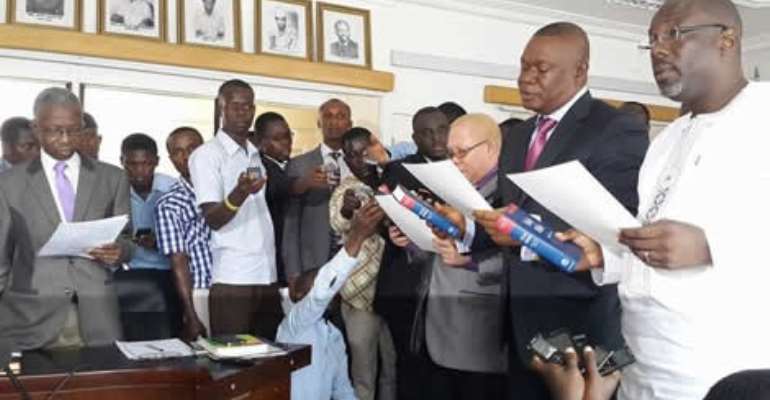 Justice Senyo Dzamefe has presented a report to President John Dramani Mahama after looking into the country's shameful and disappointing campaign at the 2014 World Cup.
Other members of the commission were Mr Moses Foh-Amoaning, a legal practitioner, and Mr Kofi Anokye Owusu-Darko, a sports enthusiast.
The commission spent four months probing the events leading to the Black Stars' participation through to their exit from the tournament.
In all 85 witnesses appeared before the commission.
More to follow…..