New Twist to GHALCA loan saga: 'Local agent' gagging Enugu Rangers?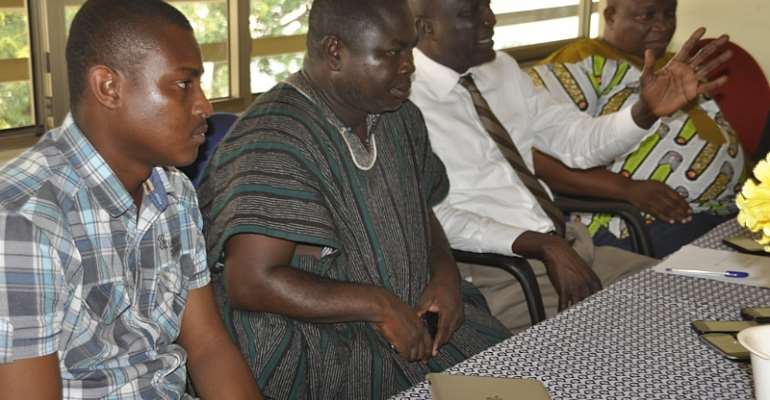 Eric Oppong Yeboah, the local agent named as having received $9,0000 on behalf of Enugu Rangers, is asking the Nigerian club not to talk to the media in Ghana as that will thwart the efforts at retrieving their money from the Ghana League Clubs Association (GHALCA).
According to Oppong Yeboah, Enugu Rangers' decision to bare it all to the Ghanaian media over GHALCA's inability to settle the $30,000 owed them for their participation in the 2013 President's Cup, will only thwart their efforts to get the money paid.
In an email to the club, Oppong Yeboah described the Communications Director of the club, Mr Foster Chime, as an unknown party and urged the club officials to stop him from joining the media war which had been waged in Ghana against some of the GHALCA executives.
The issue seems to have infuriated both Mr Chime and Enugu Rangers  officials who have described Oppon Yeboah's effort as an attempt to gag them and keep the issue from the public domain.
GHALCA document
Elder J. Onwukwe, the Secretary of the club told the Graphic Sports: " Since 2013, we have been chasing GHALCA for our money. But for the media exposure, there would have been this lie that we had even received some part payment for the $30,000 owed us. Now, with the issues fully out in the public domain, they want to compromise us by telling us not to tell our side of the story to the media. Without the media, who would have known what was happening?"
Elder Onwukwe reiterated the fact of their claim that Oppong Yeboah, who was purported to have received the $9,000 on the club's behalf, had never been their agent, but he was introduced to them as a member of the Organising Committee of the President's Cup.
GHALCA
Efforts to reach Mr Oppong Yeboah for his reaction either through email or by a personal call at his office at Osu Oxford Street, has so far proved futile.
With pressure mounting on GHALCA to thoroughly investigate the matter since the story broke that the Chairman had illegally contracted a $9,000 loan from the Ghana Football Association (GFA) ostensibly to make some payment to the Nigerian club, this reporter had come under incessant attack with an allegation that she was just out to embarrass the GHALCA chairman, who has been deep in the centre of the controversy.
For the avoidance of doubt, the paper is reproducing all the communications its investigations have chanced upon to emphasise its case.
Source: Graphic Sports