Thieves break into Gilbert Fiamenyo's car at his residence; steal accessories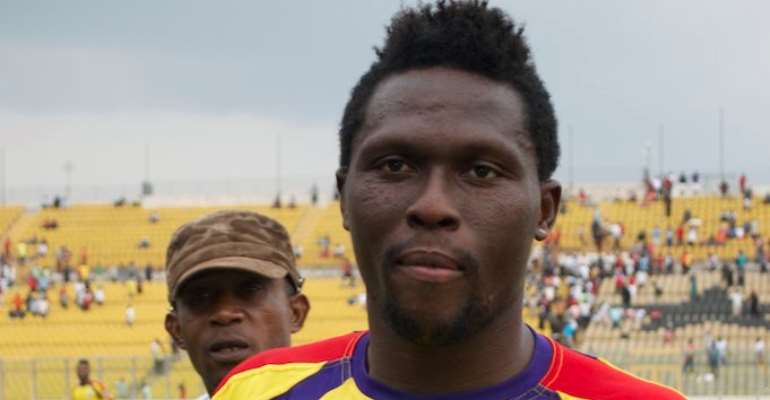 Thieves broke into the car of Hearts of Oak striker Gilbert Fiamenyo on Thursday dawn at his Tabora/Alhaji in Accra.
The Ghana Premier League leading scorer said he woke up to find out that some parts inside and outside the car has been stolen.
Fiamenyo returned home at about 8pm on Wednesday after playing in the Elite Cup match against FC Istanbul but did not park as his usual spot because he had plans of stepping out later to buy some stuff.
He told Ghanafootballnews.com: "After we returned from our match against Istanbul I went straight home and feeling tired, I parked it in front of the house and went to sleep. I woke up this morning only to find out that I have been burgled."
"The air-conditioning, stereo system, car seat covers, car battery as well as some other accessories in and around the car were all taken."