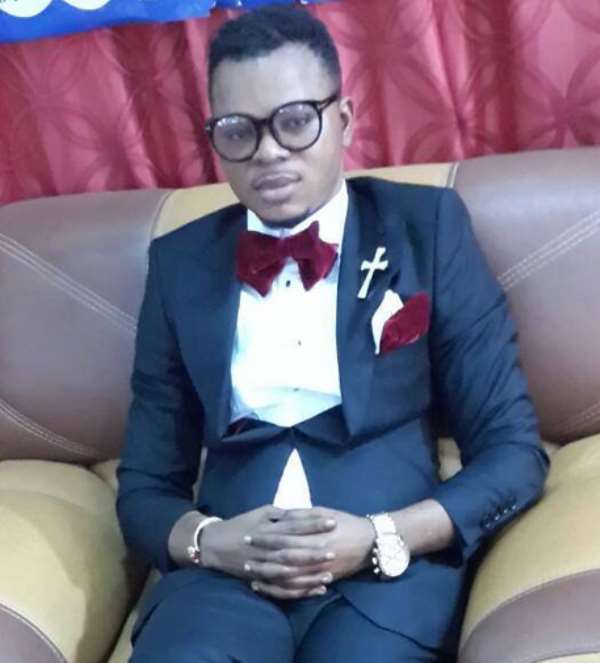 Bishop Daniel Obinim, founder of Godsway International Ministry who had been ordered by an Accra high court presided over by Justice Abdulai Iddrisu, to open his defence, could not do so.
The religious leader is being tried in connection with his alleged assault on a radio presenter at Hot FM – an           Accra-based radio station – and vandalizing the property of the station with his two associate pastors.
The bishop came with his lawyer, Ralph Poku Adusei and looked prepared to state his side of the case, but the prosecuting attorney, Joyce Buerko Debrah, was not available.
She was said to be attending a seminar organized for the state attorneys by the Attorney-General's Department. The case was consequently adjourned to April 16, 2015.
The court, a few weeks ago discharged the two associate pastors standing trial with him (Bishop Obinim).
Pastors Kinsley Baah and Kofi Kwetey were let off the hook while their boss was asked to open his defence on causing harm to Kwame Ntim Okatakyie, host of the programme, 'Nya Asem Hwe,' which was aired at the station three years ago.
The bishop was charged on seven counts of causing unlawful damage, unlawful entry and conspiracy to commit assault.
Giving reasons for his verdict, the trial judge said the state had failed to prove that the three suspects conspired to commit assault, adding that the burden of proving the said offence rested with the prosecution.
Justice Abdulai Iddrisu stated that in view of the inability of the state to satisfy him on the count, he would discharge all the accused persons on those counts.
In addition, he said there was no evidence before him that the suspects unlawfully entered the studio premises while the panelists were discussing the bishop and so he was discharged on that one.
Furthermore, Justice Iddrisu said the state did not lead evidence to show that the suspects were the ones who caused unlawful damage to the property of the station because the state was unable to prove which of them damaged the said studio equipment.
Justice Iddrisu noted that the evidence before him showed that there was confusion at the studio making it unclear who actually caused damage to the studio equipment.
By Fidelia Achama