Ghana FA boss rubbishes calls for selection quota of local players in Black Stars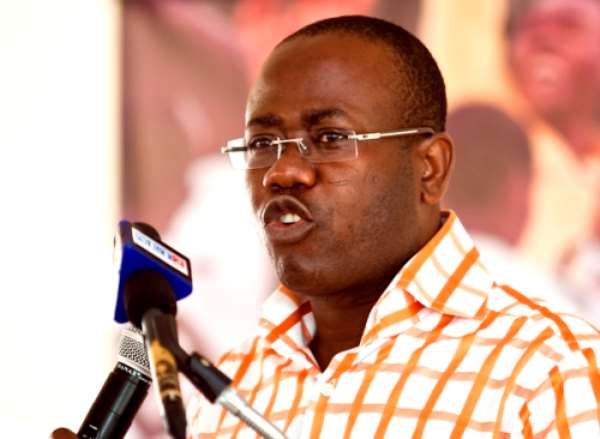 Kwesi Nyantakyi
By Patrick Akoto
Ghana FA boss Kwesi Nyantakyi has rubbished calls for a selection quota of local players in the Black Stars, insisting  it does not make 'sense'. 
In what could be described as a direct response to claims by the chairman of the Premier League Board chairman, Nyantakyi says attempts to 'force' local players on the national team coach is unfair and amount to populism.
Welbeck Abra-Appiah, the chairman of the PLB,  criticized current Black Stars coach Avram Grant for overlooking local players in his squad ahead of this month's international friendlies against Senegal and Mali.
Abra-Appiah  is fuming with rage over the growing development which he claims could cripple the domestic league.
But Ghana FA boss Kwesi Nyantakyi disagrees and says invitation into the national should be based on merit and not on sentiments.
"Are you going to bench Asamoah Gyan, Agyemang Badu or Andre Ayew just because Gilbert Fiamenyo or Nathaniel is our best player in the domestic league? I don't think it will make sense,"  Nyantakyi is quoted by DailySoccerGhana.
"There is some populism in that view but I don't think it's (quota) is the best way to select players for the team.
"Every national team selects its best players regardless of where they ply their trades. It is never intentional to downplay or disregard locally based players.
"We always encourage locally based players to do that but your best player who plies his trade in the local league may be competing with your best player who plies his trade abroad."
Nyantakyi's comment will spark another wave of controversy in the ensuing debate over the seeming neglect of local players in the Black Stars.
There are many who believe there should be a policy to reserve a quota for locals in the domestic top-flight to encourage them to stay in the country