Two-year sentence requested for Barcelona president in Neymar affair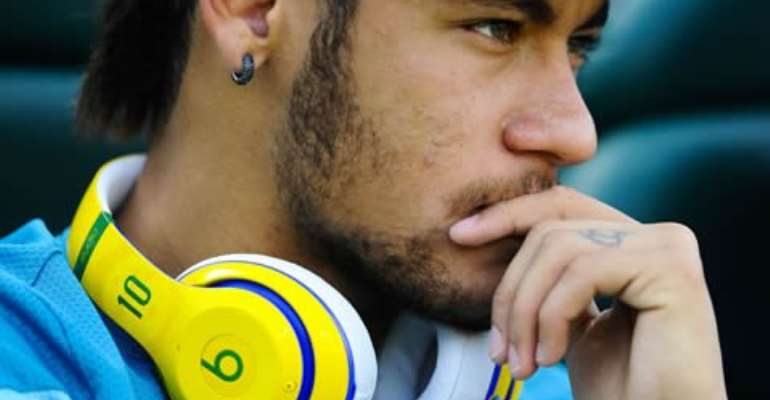 Spanish prosecutors are requesting a prison sentence of two years and three months for Barcelona president Josep Maria Bartomeu and seven for his predecessor, Sandro Rosell, over the so-called Neymar affair, judicial sources said on Monday.
The Madrid court is also calling for a fine of 22.2 million euros ($24.1 million) against the club over the transfer deal which has been the subject of an anti-corruption probe.
The two men and the club are charged with tax fraud and Rosell is also accused of accounting irregularities over his time in charge.
Following months of investigation, a Spanish judge must now consider whether the case should go to trial.
The judge, Pablo Ruz, said 10 days ago after completing his investigation that the two defendants were suspected of three counts of tax fraud worth a total of 13 million euros ($13.6 million), relating to the signing of the Brazilian striker in 2013.
The club has said it paid 57 million euros overall to sign Neymar from Brazilian club Santos, but the judge suspects the real amount was more than 83 million euros.
The cost of the deal rose steeply when Barca decided to bring forward an initial agreement signed in 2011 for the player to move in 2014 by a year as other clubs, including rivals Real Madrid, attempted to hijack the deal.
Ruz said the various contracts produced "were designed to cover or hide the fact that in reality they represented a higher cost for Barcelona" in order to "avoid or significantly reduce the money paid to the tax authorities".
Rosell resigned over the scandal in January 2014 with his then vice-president Bartomeu taking charge.
Shortly afterwards the club confirmed a number of extra agreements including a 10-million euro signing bonus for the player and scouting and collaborative agreements between the two clubs had taken the cost of the total operation to 86.2 million euros.
In February of last year, the club announced that they had made a voluntary payment of 13.5 million euros to the Spanish tax authorities regarding the transfer.
Bartomeu denied all responsibility when he appeared before an examining magistrate investigating the matter last month.
However, prosecutors believe he had full knowledge of the details involved in the transfer given his role as Rosell's right-hand man.
Bartomeu's involvement is likely to damage his campaign to be elected as president in club elections at the end of the season.