UEFA opposes World Cup compensation for European leagues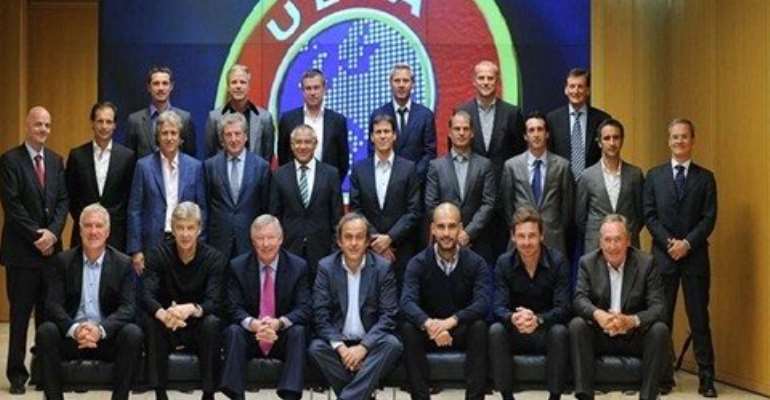 Vienna--UEFA will not back any legal action by Europe's football championships seeking compensation for moving the dates of the 2022 World Cup, secretary general Gianni Infantino said Monday.
"Of course not," Infantino told a press conference when asked whether UEFA would support the threat made at the weekend by the European Professional Football Leagues (EPFL).
"They are pretty much alone in this stance and even amongst themselves they are pretty much divided," he said.
UEFA backed an accord made by FIFA and Europe's top clubs which will see a payment of 209 million dollars made for 2022.
But Infantino said Europe's top leagues have to "come a little bit back down to earth" and accept the dates for 2022 with a final now scheduled for December 18.
"Everyone can plan its competitions around it and we will do that," he said.
The EPFL passed a resolution at a meeting on Saturday which slammed the move from a traditional summer World Cup.
"The EPFL is ready to support any legal actions that the individual leagues may take in this respect in the near future," said French league president Frederic Thiriez.
Infantino meanwhile called FIFA's accord with the European Club Association "positive".
"Two hundred and nine million dollars when you have revenues of more than five billion it is not a huge amount," he said. FIFA makes more than five billion dollars from its flagship World Cup every four years.
"We think it is absolutely normal that FIFA is letting the clubs benefit from the revenues," the UEFA official added.
UEFA expects to make more than two billion dollars from the 2016 European Championships in France and has promised more than 150 million dollars for clubs who release players.
We think it is absolutely normal that FIFA is letting the clubs benefit from the revenues.
Story by thepeninsulaqatar/TB