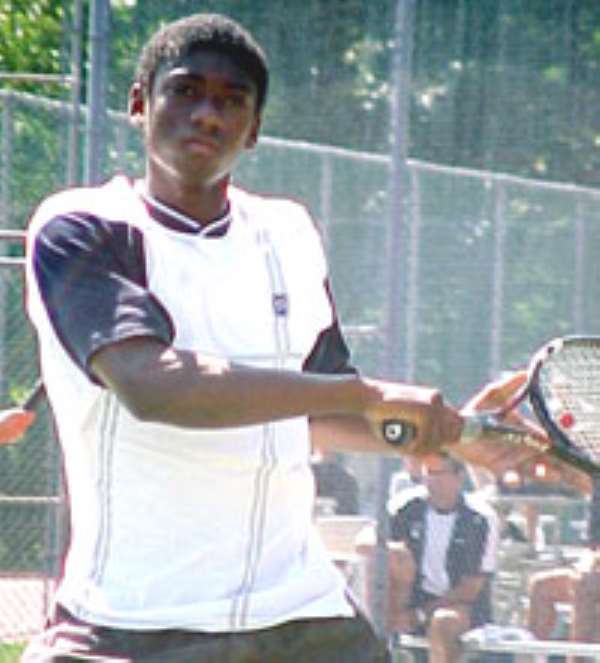 Lagos -- GHANA'S enterprising tennis player, Henry Adjei-Darko yesterday sent Jonathan Igbinovia packing, from the on-going ITF men's fuxures.
The tie which could best be described as a ding-dong affair as both players engaged in a too-close-to-call contest ended 7-6, 7-6 in favour of the U.S.-based Ghanaian.
Adjei-Darko who shares same club (Racquet Club Desouth) with Igbinovia in Atlanta, U.S.A. told SportsChampion that although he has often trained with Igbinovia, they've never met in a contest, adding that defeating him has given him more confidence to aim at winning the Nigerian leg of the tournament.
"I train regularly with Igbinovia in the States, he is good but I don't really think he was at his best today. He made a couple of blunders which I utilised to the fullest," he said.
While Adjei-Darko/Igbinovia encounter was on, Nigeria's Abdulmumini Babalola was equally squared up against tournament number one seed Jan Stancik of Slovakia. When the chips were down, Babalola lost 3-6, 2-6.
With the ouster of Igbinovia and Babalola, the tourney has become an all visitors affair as quarter final ties take centre stage today.
In today's fixtures, Stancik takes on Dori Sadovink (Israel), Adjei-Darko against Saar Steele who bagged a walk over.
Richard Irwin (Germany) will face Adam Thompson (New Zealand) while number two seed, Komlav Loglo battles Roger Anderson (S/Africa).