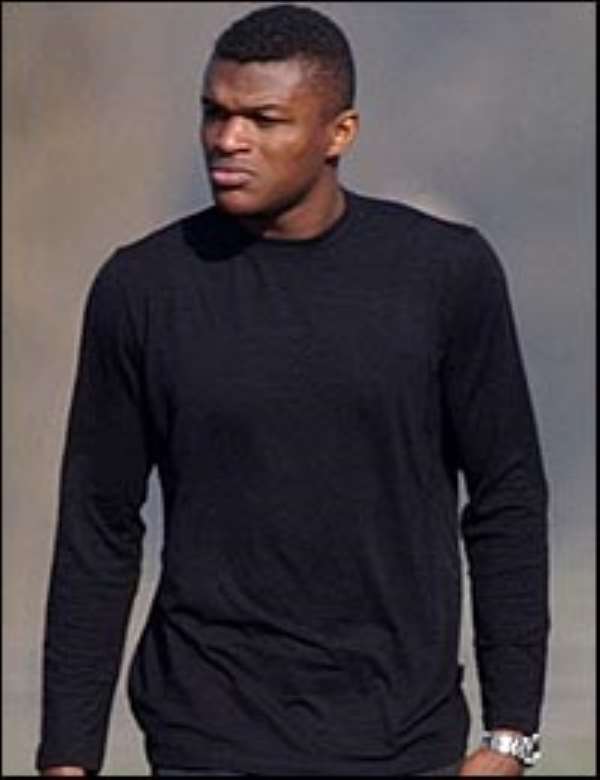 Former France captain Marcel Desailly is "disappointed" by Ghana's decision to pull the plug on their friendly against France scheduled for 18 August.
The match was meant to mark the Ghana-born defender's last appearance for France after a record 116 caps.
Desailly told BBC Sport in Accra that the cancellation of the game "will give Ghana a negative image" in French football circles.
"I'm really disappointed but they must have their own reasons for making that decision.
"But now we've created a bit of a negative image for Ghana in France and I'm very upset by it.
"I'm also disappointed because it would have been my only opportunity to play against the Black Stars."
Desailly will now turn out for France against Bosnia Hercegovina in what will mark the end of a highly-successful 10-year career with France.
Ghana withdrew from the friendly after failing to reach an agreement with the French Football Federation on a suitable date for the match.
Ghana are due to play Paraguay in the opening match of the Olympic football tournament on 18 August, the day proposed by the French.
But as their Olympic team is dominated by players from the Black Stars and coached by the same man - Mariano Barreto - Ghana's FA suggested an alternative date.
Desailly recently announced his retirement from international football after winning both the World Cup and European Championship with France.