Referee forgets red card in Nedbank (South Africa FA Cup) clash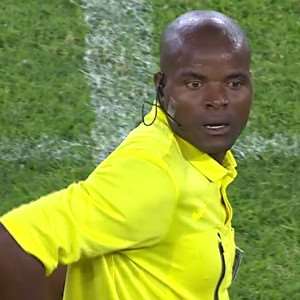 Referee Shane Chuma stole the show as Nedbank Cup holders Orlando Pirates began their defence with a 4-0 victory over third-tier Tornado in Soweto on Wednesday.
The match official yellow-carded Tornado defender Mapego Maphakane after seven minutes at Orlando Stadium and again nine minutes into the second half of the first-round tie.
But believing he had cautioned different players, Chuma did not show Maphakane a red card and allowed play to continue for six minutes before the fourth official intervened.
The referee insisted he had booked different Tornado players, but the fourth official said big-screen replays proved Maphakane was the offender on each occasion.
Out came a belated red card, Maphakane sheepishly departed, and any lingering hope Tornado from Indian Ocean town East London had of pulling off a sensational victory disappeared.
Source: SuperSport.com