Sports minister Mahama Ayariga defends US$ 25,000 reward package each for Ghana's AFCON squad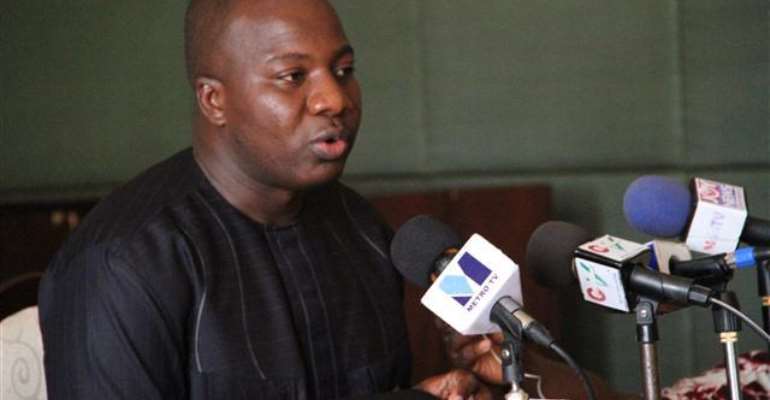 Ghana Sports Minister Mahama Ayariga says the state is justified to reward each Black Stars player uS$ 25,000 despite player missing out on the 2015 Africa Cup of Nations in Equatorial.
The Black Stars were very close to winning their first title in 33 years but were denied by Ivory Coast who won 9-8 on penalties last Sunday.
On Tuesday, Ghana President John Mahama announced that the state-owned Ghana National Petroleum Company (GNPC) who doubles as headline sponsor for the Black Stars, had a US$ 25,000 reward package for each player.
This move has been criticized by some fans who argue that the money could have been used to help solve the country's current power crises.
"For those who think that GNPC rewarding the boys with US$ 25,000 is too generous, I wish they were in the stadium when the whole of Malabo was throwing stones and bottles and the armed forces and police were deployed to come and save our lives," he said.
"I wish they were in the stadium and then they will know whether US$ 25,000 is worth that kind of experience.
He added: "I don't even think it is enough."