'No-nonsense' Herbert Addo to hit back at Hearts fans who ask 'stupid questions' about his team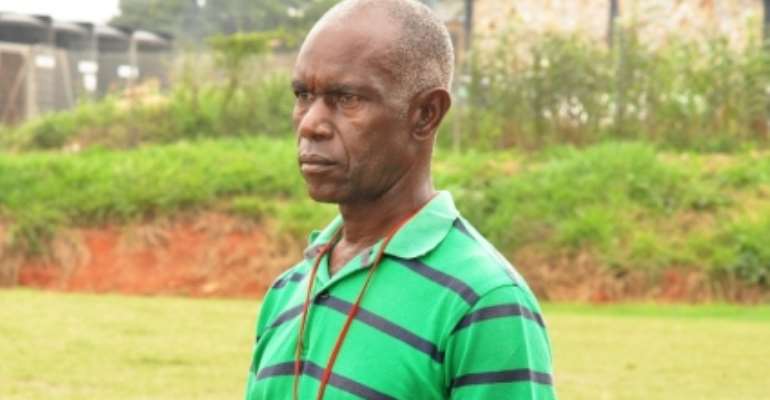 By Patrick Akoto
Any Hearts supporter who 'asks stupid question will a get a stupid reply from Herbert Addo', the veteran trainer has warned amid recent criticism over his team's performance. 
The former Inter Allies trainer is bubbling with anger over what he perceives as a deliberate insults targeted at his personality following his side's unflattering start to the season.
Addo has hits back at the supporters who have been critical of his short tenure, accusing them of scaling walls to watch matches instead of paying.
The experienced trainer, known for his no-nonsense approach, guided Hearts to beat their arch-rivals Kotoko 1-0 in Kumasi and says he will no longer tolerate such needless attacks on his persona.
"I become sad any time I hear the fans of Hearts criticize me in an illogical manner and some even go to the extent of insulting me using words like useless, nonsense outmoded, etc," the 63-year-old said
"They come to the training ground and ask unnecessary questions like why Romeo Abban wasn't selected for games; meanwhile he had left the team then.
"It is rather unfortunate that most of these fans jump walls, without paying for matches.
"At the moment I am ready for them, whoever asks a stupid question will get a stupid reply from me," he fumed.
Addo is now on a collision course with the ever demanding supporters as his latest outburst will further widen the growing animosity between the two parties.