Men at work: 'We are ready' - Wakaso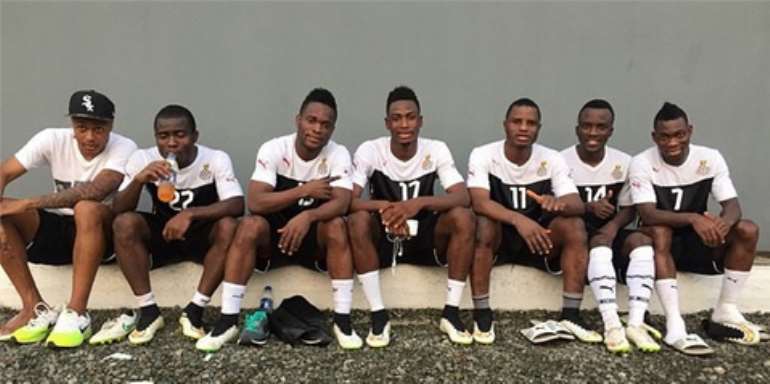 Mubarak Wakaso says the Black Stars are ready for whatever Ivory Coast throw at them in tonight's 2015 Africa Cup of Nations final.
The national team are in a record 9th continental championship deciding game but are desperate to end a 33-year wait for a 5th success.
But in Ivory Coast, Ghana face the neighbours who in 1992, defeated the Black Stars in the final in Senegal and are bookmakers' favourites in Sunday's final.
But Wakaso who has grown into an established first-team regular after starting the opening two games in Equatorial Guinea from the bench, has shrugged aside any fears amid posting a picture on Twitter of his teammates after their final training on Saturday.
"Men at work, after our last training yesterday. The faces shows how ready we are," the Celtic midfielder said.
He added the hash tag: ‪#‎inGODwetrust‬   ‪#‎GODfirst‬   ‪#‎GODtymisbest‬   ‪#‎GODreason‬   ‪#‎teamghana‬   ‪#‎teamblackstar‬   ‪#‎teamALLAHisgreat‬
The Estadio du Bata is the venue on Sunday night as the Black Stars seek Ghana's 5th Africa Cup of Nations title against the neighbours to the West.
Kickoff is at 19:00 hrs GMT. Follow the build-up and action live on www.allsports.com.gh
 "This article is brought to you by  cheki.com.gh , Ghana's #1 Car website and official Online Sponsor of the Black Stars" Follow @thedonplato