Melcom robbery case adjourned for hearing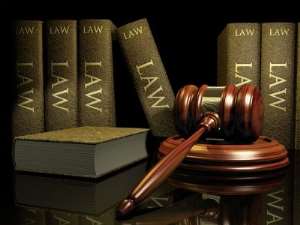 Accra, Feb. 5, GNA - The Accra Circuit Court has adjourned the hearing of the case involving eight persons charged with conspiracy to commit crime,   attempted   robbery and the robbery of the Melcom   Company, in Accra.
They are accused of stealing two big flat screen television sets valued at GH₵ 5, 800, and an unspecified number of brand new mobile phones.
The court, presided over by Mr Francis Obiri, had to adjourn the case to February 12, after the prosecution promised that it had finalised investigations and was ready to start hearing on the next adjourned date.
Isaac Kwasi Boadi, Kwame Anokye, Amos Bortey Borketey, Isaac Addo Mensah, Yaw Richard, Sylvester Otwe, and Kwasi Bentum were charged with conspiracy to commit crime, attempt to commit crime and robbery, while Mary Komabu the eighth accused person, was charged with abetment of crime.
They were all remanded into Police custody with the exception of Mary, who has been granted bail by the court on the grounds of pregnancy.
Earlier, Assistant Commissioner of Police, (ACP) Moses Atibilla, told the court that "the complainants in this case are managers of companies that are dealing in various electrical appliances and general commodities".
He said Isaac, Kwame, Amos, Isaac, Yaw, Sylvester, Kwasi, together with four others, now at large, were notorious armed robbers who were terrorising law abiding citizens within Madina, Weija, Kasoa and Tema Metropolis.
He said on December 9, 2014, the seven accused persons, with their accomplices, attacked the Melcom Company Stores at Madina at about 01:58 hours, shot and killed the security officer,   Emmanuel Torsu, and broke into the store.
The prosecution said they managed to rob the items and bolted.
Consequently, on January 6, the Accra Regional Police Command gathered intelligence that the accused persons and their accomplices had armed themselves with pistols and vehicles to rob at Weija and Abeka-Lapaz.
He told the court that a team of Policemen were detailed to intercept and counter their intended purpose.
ACP Atibilla said the team proceeded to Weija where they spotted Isaac, Ike Ofori and Yaw Ampomah, now deceased, and two others now at large, on board a Ford Bus heading towards Kasoa.
He said the Police followed them but the accused persons noticed them and quickly made a U-turn towards Accra.
The Police followed them and when they got to Bortiano Junction, they started shooting at the Police and a bullet hit one Constable Prince Charles Akata.
The Police returned fire and also hit Ike Ofori and Yaw Ampomah, whilst the rest managed to escape with their gunshot wounds.
Constable Prince Charles Akata, Ike Ofori and Yaw Ampomah were rushed to Korle-Bu Teaching Hospital, but were pronounced dead on arrival.
He said the team proceeded to Abeka-Lapaz and managed to arrest Kwame, Amos, Isaac, Yaw and Sylvester.
ACP Atibilla said the police then made a media publication to the public to assist in the arrest of anybody found with gunshot wounds trying to seek medical treatment.
He told the court that during investigations, it came to light that Mary was the person who normally sponsored the armed robbers financially and bought the booty, so she was also arrested.
The Regional Police Command had information that Isaac who had gunshot wounds was being assisted by his wife, Evelyn Dorson to get herbal treatment from one Feyi Stephen at a village called Asuboi.
The prosecution said, however, Police had information that Isaac, after taking first aid from Feyi, escaped with his wife to a village called Kwashie, near Asamankese.
The Police proceeded to the village and arrested him together with his wife.
GNA