Diafra Sakho and West Ham face FIFA probe over African Nations Cup injury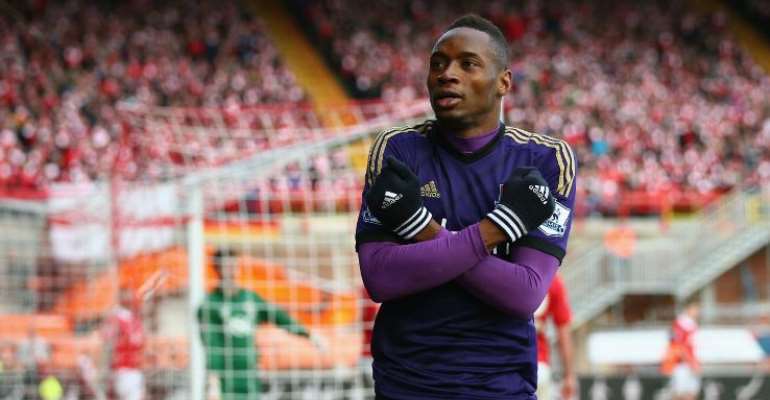 FIFA has opened a disciplinary case against West Ham and Diafra Sakho for a "potential violation" of regulations over the striker playing for his club during Senegal's African Nations Cup campaign.
Sakho came off the bench to score the only goal in West Ham's FA Cup fourth-round victory over Bristol City on Jan. 25, despite having been ruled out of international duty with a back injury.
The Premier League club maintain correct procedures were followed, but in the wake of the dispute subsequently decided to leave Sakho out of the squad for Saturday's match at Liverpool, which they  lost 2-0 .
A FIFA statement on Monday morning said: "We can confirm, that disciplinary proceedings were initiated against the player Diafra Sakho (SEN) and the club West Ham United for a potential violation of the FIFA Regulations on the Status and Transfer of Players.
"At this stage we can't make any further comments."
Should the case be proven then Sakho could face a domestic suspension and West Ham a fine from the world's governing body.
It has also been suggested West Ham could face a compensation claim from Bristol City should FIFA rule they fielded a player who should have been ineligible.
But West Ham will fight the disciplinary action and have called for the case to be thrown out.
A club statement said: "Diafra Sakho and West Ham United vigorously deny that they have acted in breach of FIFA regulations. They regard the proceedings as clearly unfounded and are requesting their dismissal.
"At this stage, neither the player nor the club can make any further comments."
Hammers manager Sam Allardyce had  defended the decision to play Sakho  at Ashton Gate, the forward having been driven down from London owing to medical advice barring him from travelling by plane. That means it would have been impossible for Sakho to fly to the African Nations Cup.
However, the club later decided not to select him for the Premier League match at Anfield.
Speaking on Saturday, Allardyce confirmed: "With Sakho it is down to the situation we are in with FIFA. While it is happening it is not conducive for us to be putting him on the field until it is resolved sadly.
"If you speak to the lad you would know how angry and disappointed he is at being denied the opportunity to play football when it is not our fault. We have covered all the rules and regulations, but at this moment in time it is sensible to do the right thing and not get involved any more."
Senegal crashed out at the group stage of the tournament in Equatorial Guinea, even though they were top of their group going into the final game. They had one game left to play when Sakho played for West Ham at Bristol City.