We are ready for penalty possibilities- Avram Grant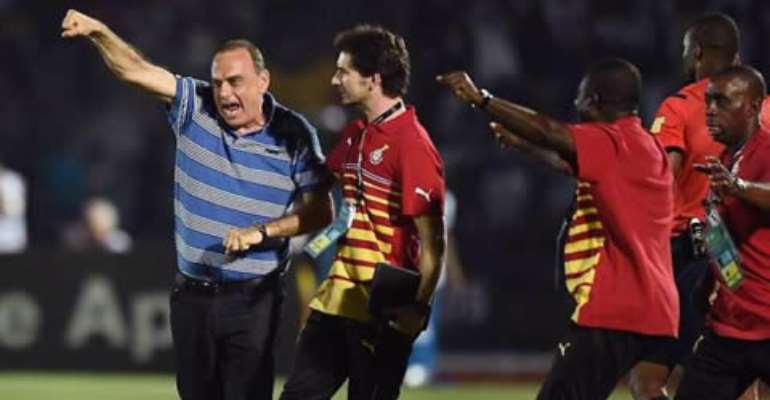 Black Stars coach Avram Grant says his side are prepared for all possible eventualities as far as the quarter final game with Guinea is concerned.
With the tournament reaching the knock-out stage, there is chance the Black Stars could be involved in penalty shoot outs, a scenario Ghanaians are not too keen about, having suffered some painful losses in the past, notable among them being Senegal 92 in the final against the Ivorian's and the semi-final loss to the Burkinabe's in 2013.
With history not on the side of Ghanaians, Coach Grant believes it might not help dwelling too much on the past.
"The past is very important but I don't want to look at the past .I have some experience in penalties so we would think about all the possibilities. I would only want to improve upon the past. That is more important.
Coach Grant himself suffered a nail biting loss as Chelsea manager to Manchester United in 2008 on penalties at the Luzhniki Stadium. 
The Israeli is three games away from becoming the first expatriate to win the nations Cup for Ghana with several having attempted and failing in their pursuit.