Private Sector Protests G-CAP Implementation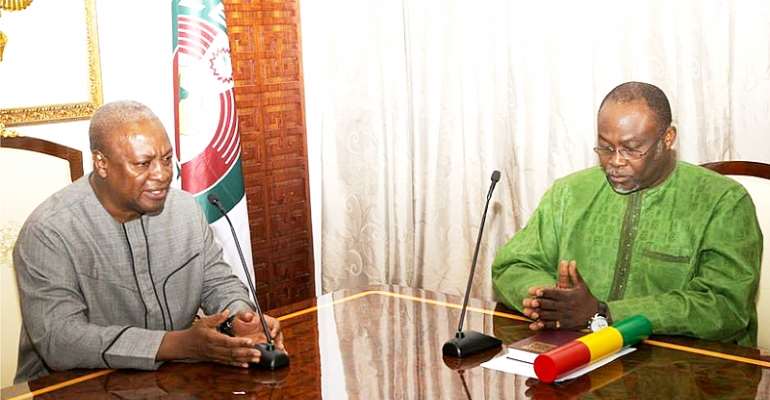 The Joint Consultative Committee on Private Sector Stakeholders has expressed dissatisfaction with statements by some people in authority that the G-CAP programme would be implemented at all cost.
A press release issued recently in Accra, which was jointly signed by John Awuni, an Executive Member of Food & Beverages Importers Association of Ghana and George Kwaku Ofori, President of the Ghana Union of Traders Association (GUTA), among others, criticized the decision to carry on with the programme despite concerns by other stakeholders.
'We view this deliberate act as an imposition of the programme on Ghanaians in spite of the flaws and we, in the business community, have also resolved to resist the imposition of this questionable programme vehemently,' the group noted.
'We also pay for services of Destination Inspection Companies (DICs) in Ghana in accordance with the act that established them, which mandated us to pay one per cent on CIF values of our imports-for quality, quantity and value,' the group said.
'It will interest the public to know that the countries that practice the conformity assessment programme do not have DICs.
The issues of open markets from countries such as Dubai, China, Turkey and UK are very difficult.
'What will be the fate of the majority of the informal sector traders who ply their trade in the subregion as they practically cannot access the certificate of conformity.'
It said the business community in Ghana has nothing to hide and fear, stating that Ghanaians are conscious of the quality and safety of products imported into the country.
The group said that Ghana is not in a crisis situation as the proponents of this programme would want the public to believe.
It said Ghana is ahead of the countries that practice G-CAP, especially Kenya and Tanzania.
The group therefore urged members of the business community to stay calm and ignore any pronouncement from any quarter that might contradict the relevant stakeholders might agree on to develop the country.
BY Josephine Quartey & Barbara Sarfoah Danso