Albert Adomah claims Ghana are 'missing' him at AFCON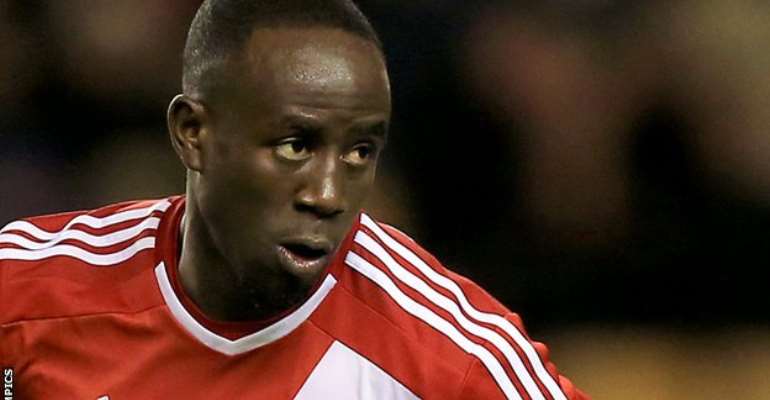 Winger Albert Adomah claims Ghana are 'missing' his valuable expertise at the ongoing Africa Cup of Nations.
The Black Stars have secured passage to the quarter-finals of the competition without the  Middlesbrough ace, who was dropped for the biannual tournament.
The 28-year-old was among high-profile players who missed out and he says the Black Stars are 'missing' him.
He told BBC tees:  "It's a shame that Ghana is missing me and I can only watch on television. I was hoping to stay here and be part of the promotion campaign and it turned out for the best for me,"
"I happened to get injured when I was supposed to meet up with the team, and unfortunately they told me not to travel.
"But it worked out in my favour as I got to play against a bigger team in the FA Cup and do well in the Championship."
Adomah is hugely touted as the ONLY natural winger in the team but missed out of the final 23-man squad due to injury.
Ghana will face either Guinea or Mali in Sunday's quarter-final clash.