EXCLUSIVE: Ghanaian striker John Antwi's move to Al-Shabab on the verge of collapse over personal terms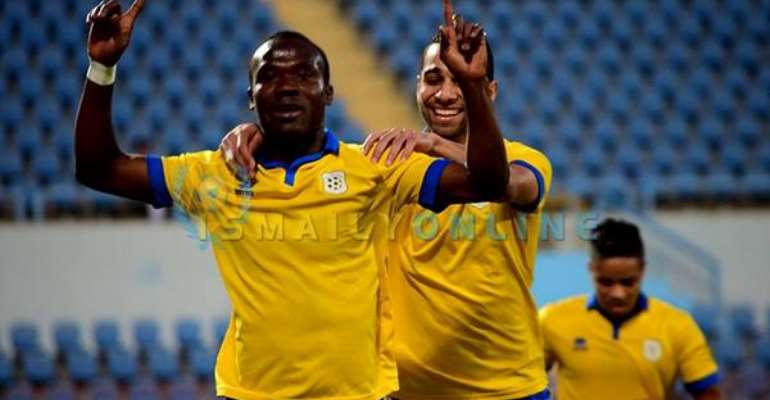 Striker John Antwi's reported move to Saudi Arabian side Al-Shabab has hit the skids after failing to reach personal terms with the Riyadh-based side.
According to GHANASoccernet.com sources, the Ismaily player wants a signing on fee of US$ 200,000 but the Saudi club can offer just half of that.
Al-Shabab are unwilling to meet his demands after paying US$ 2.2 million for his transfer fee.
The 22-year-old has been one of the Egyptian Premier League's most consistent performers since joining Ismaily, Egypt's third most successful side, in the summer of 2013.
He finished as the league's top scorer last season with 11 goals although Ismaily failed to make it to the final phase in an unfamiliar two-group format.
Antwi has scored 12 league goals in 17 appearances so far this season.