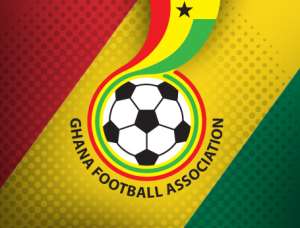 The First Capital Plus Bank Premier League has been ranked as the 13th most strongest national league in Africa by International Federation of Football History and Statistics (IFFHS).
Ghana Premier League was in 77th position in last year's edition which was released on 29th January and Ghana has dropped from the first 100 teams to 104th position.
Tunisian League booked the first place in Africa followed by Egypt,South Africa,DR Congo and Morrocco.
Spainish Premier Divisíon remains as the world strongest League followed by the Italian Seria A and the English Premier League.
The world ranking for the strongest national leagues has been determined annually by the IFFHS since 1991 on the basis of all national (championship, FA Cup) and (inter)continental (confederations & FIFA club competitions) results of the clubs. This principle has proved to be a very sensitive and an objective indicator.
BELOW IS THE FIRST 20 STRONGEST LEAGUE IN AFRICA
A/R Country W/R
1. Tunisia 30
2. Egypt 43
3. South Africa 54
4. DR Congo 66
5. Morocco 72
6. Nigeria 76
7. Mali 77
8. Ivory Coast 83
9. Zambia 85
10. Sudan 90
11. Zimbabwe 91
12. Congo 96
13. Ghana 104
14. Burundi 106
15. Burkina Faso 108
16. Kenya 109
17. Rwanda 111
18. Uganda 112
19. Malawi 115
20. Bostwana 121
Note: A/R means the Africa Ranking and W/R means the World Ranking