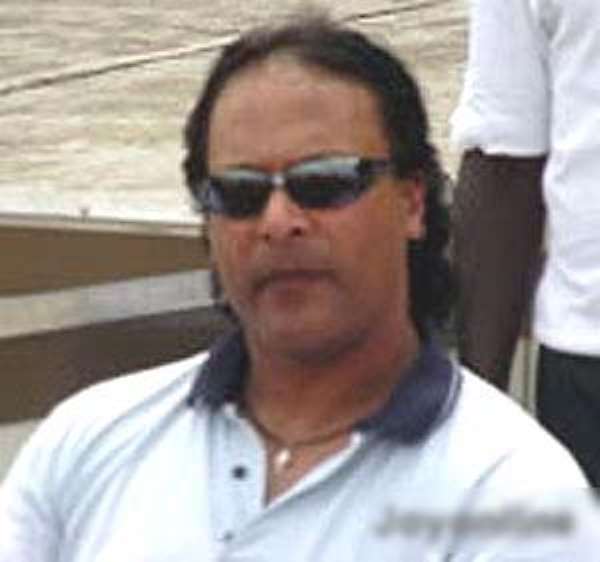 The Ghana Football Association (GFA) has moved to avert a cold war between Coach Mariano Barreto and his Ghanaian assistant, Sellas Tetteh, which resulted in the latter being left out of the Black Meteors squad to the Athens Olympic Games next month.
The first batch of Black Meteors players and Coach Barreto left for Portugal last week to preare for the Games.
The FA's timely intervention could either result in Barreto patching up with Sellas Tetteh again for the team's final preparations for the Olympics or the Portuguese finding himself a new assistant for the Games.
Sellas Tetteh, who is the officially recognised assistant coach for both the Black Stars and Meteors, was excluded from the list of players and technical men who were to embark on the training tour of Portugal which was presented to the FA by Barreto.
That unpopular decision raised eyebrows among members of the FA, especially where the Portuguese did not give any reasons for taking that line of action.
According to the GFA Chairman, Dr Nyaho-Tamakloe, the FA management board quickly convened a meeting to address the issue on his return from a recent trip to Cairo with the CAN 2008 Bid Committee since that decision was taken in his absence.
In an interview with the Graphic Sports last Sunday, Dr Nyaho-Tamakloe intimated that the FA took a firm decision to reinstate Sellas since he was officially appointed as the Meteors' assistant coach.
The FA chairman was, therefore, at a loss as to Barreto's sudden change of mind since he (Barreto) personally nominated Sellas to be his assistant, a decision the FA endorsed.
However, whether Coach Tetteh will join the team in Portugal or not will largely depend on the outcome of a fact-finding process which has been set in motion by the FA to ascertain the cause of Barreto's action.
In that regard, an FA member has been tasked to contact Barreto in Portugal for an explanation of his decision while Sellas Tetteh also faces the FA to tell his version of the story.
This is the first time Coach Tetteh will be assisting Barreto in the Meteors since his dual appointment after deputising for the Portuguese in relation to the Stars for sometime now.
Throughout the Meteors' qualification journey, coaches Francis Oti-Akenten and James Kuuku Dadzie played the role of assistants to German Ralf Zumdick and later Barreto.
But the reconstitution of the technical committees of the various national teams by the new FA resulted in Coach Oti-Akenten's reassignement as the head coach of the Black Satellites, while Kuuku Dadzie was completely dropped for Sellas to be assigned that role.
Dr Nyaho-Tamakloe also disclosed that Barreto had requested former international goalkeeper, Edward Ansah, who doubles as the goalkeepers' trainer of the Stars, to join the U-23 team for the Athens Olympics in Dodoo Ankrah's stead after the current training tour in Portugal.