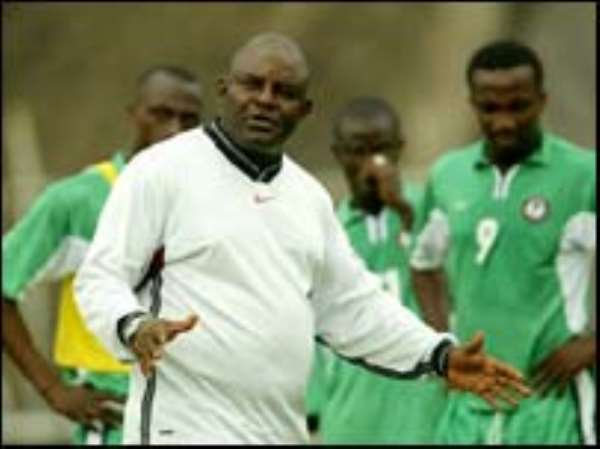 Accra, July 19, GNA - Coach Christian Chukwu of the Nigerian national team, the Super Eagles has lamented on the rate at which African footballers prematurely fade out from the game.
The coach made the observation whilst lecturing at the Confederation of African Football (CAF) symposium, which is currently under way in Accra.
Coach Chukwu said the rate at which African footballers retire as compared to their counterparts in Europe was alarming.
"It is disturbing to realise that players who featured alongside the Figo's and Ronaldo's and others rather retire early whilst their colleagues in Europe still continue to play actively".
He said the time has come for the African Federation to take a second look at how its players are used during the various age competitions. The coach said it would be relevant to review the overall structures that favours junior teams in the age competitions, and which rather weighs heavily against them during the crucial moments.
He said it is imperative that Africa recognised that the continent ends up being the losers in such circumstances.
Coach Chukwu called on African countries to explore ways, which will assist them to raise the standard of the game by improving on the basic facilities, which he said, remains the building block of the game. "We must develop and maintain our facilities for soccer academies for the league to flourish," he added.
The coach who is credited for winning the Nigerian league and FA Cup as a player and coach was in charge of the Super Eagles team that picked bronze medal at the last Nations Cup, hosted by Tunisia.