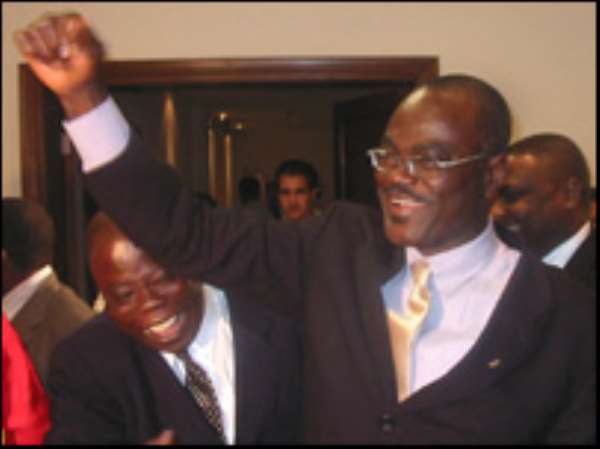 Dr Kofi Amoah, the Chairman of Ghana's CAN 2008 Bid-winning Committee, has made an assurance that the nation will be ready to host the tournament, following the level of commitment so far shown by governement.
He said having won the right now, there was the need for Parliament to co-operate towards securing the needed funds to finance the entire project.
"We need to do our home work properly. We have to work more and talk less to achieve our target, " Dr Amoah emphasised in an interview with the Graphic yesterday.
According to him, winning the bid offers an opportunity to either bring glory or embarrassment to the nation, which is why everybody has to get on board. "We need to plan well in order to get the maximum results," he stated.
He said the next three weeks would be used to work out modalities for a smooth take-off.
He pointed out that he knew of at least five international developers, who had expressed interest in the project. He explained that it was not possible to build two new stadia in Accra and Kumasi respectively for the tournament because they would not have enough time as it takes two-and-a-half years to three years to build a single stadium.
He described the victory as something positive, as hosting the CAN 2008 tournament could bring a major boost to the various sectors of the nation's economy.