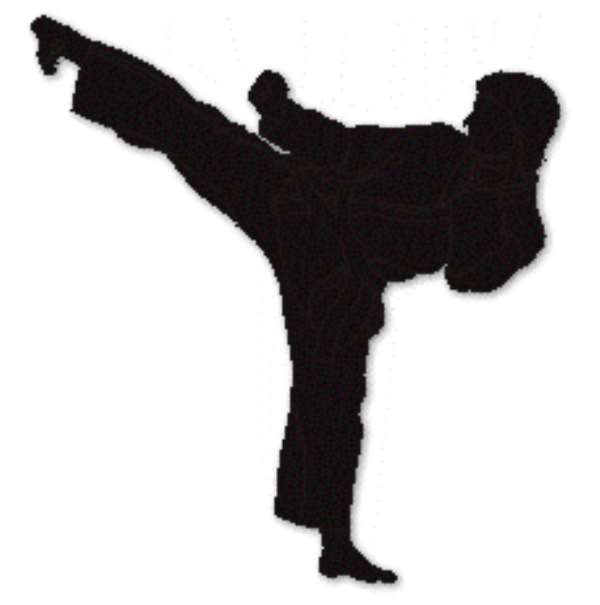 ....at National Karate Tournament Accra, July 12, GNA - The new Karate champion for Arizona State, 22-year-old Jerry Adjiri Williams last Saturday won the best kataist division at the just ended National Karate tournament under the auspices of the Ghana Karate Association (G.K.A).
Kata is a Japanese word meaning formation fighting technique. Adjiri Williams who has been learning Karate for more than ten years, performed creditably in a fighting technique called (shitorio), a combination of weaponry fight using the leg and empty hand among other techniques to the admiration of the judges, amidst cheers from the teeming crowd in the men's individual kata and the team kata divisions. In the men's (Kumite), a visible form of the fighting technique division, he dared the 55 competitors and the new contenders in the minus 65weight category to kick him out of the ring.
Awa Jeano, Victor Ackon, Alex Danquah, Emmanuel Agyei and Kofi Kyei displayed the beauty of Ghanaian karate in the men's kumite, to win the first positions in the minus 53, minus 60, minus 65 minus 70, minus 75 and plus 80 weight categories.
While Okine Ayi, Noah Agbeko, Isaac Amponsah, Mahadi Mohammed, Samuel Obeng and Adamah Anane popularly known as 'Kasoa' by his team-mate's also placed second in the various weight divisions correspondingly.
Sensei Melvin Brown, Chairman of the Technical Committee of the Ghana Karate Association told the GNA Sports described the competition as very impressive despite the short notice and lack of financial assistance from the Ministry of Education, Youth and Sports and appealed to donors to assist the team in cash or kind to achieve more laurels for the country.
Sensei Brown reiterated that despite the difficulties the Association was confronted with, it will put in all the maximum efforts to improve the sport adding that the Association will soon begin non-residential training for its followers.
"We are going to Benin with a vision. At the end of the day, it is not what your nation can do for you but what you can do for your nation that matters and advised the members to be ready to die a little for their just cause.
The media-Coordinator for the Association, Mr.Frank Ebo Sagoe lauded the fourteen print and electronic media houses and the radio stations for their continuous support in propagating the karate sporting events in the country.
" We members of the Karate Association are aware of your generous media support and wish to show our appreciation'', he emphasized. Meanwhile the Chairman of the G.K.A, Flt. Lt. George Mould told the GNA Sports that a technical meeting would soon be arranged with the Japanese Ambassador to find a lasting solution to the problems facing the Association, since karate has its origins from Japan.