November 17, 2014
|
General News
Arrest of Citi FM Manager puts Ghana in same league as Somalia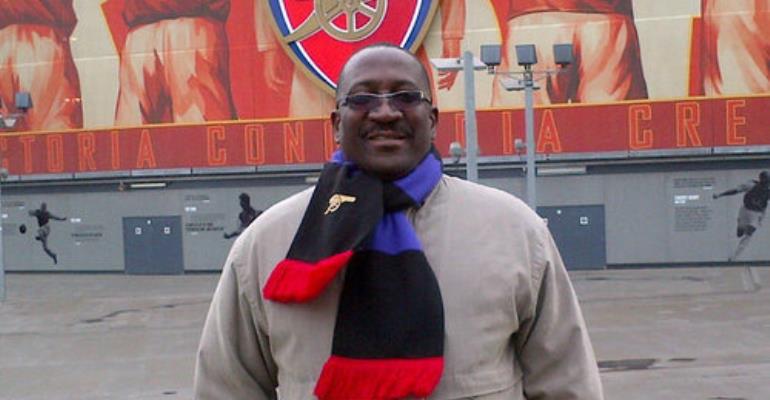 The Executive Director of Media Foundation for West Africa, Sulemana Braimah says the recent repressive handling of the media by security agencies is an embarrassment to the government and nation at large.
He said the local media were being treated in much the same way as those in war-torn Somali and Iraq.
He utterly condemned the current method employed by state security apparatus to extract information from the media.
He was speaking to Joy News following  the arrest and detention of Chief Executive Officer of Accra-based local radio station, Citi FM on Friday by the Bureau of National Investigations, allegedly because of a story published on the station's website about a Ghanaian arrested in UK for dealing in drugs.
The website, citifmonline had reported that the suspect  - linked to the governing National Democratic Congress - was travelling on a diplomatic passport. The website has since corrected the wrong facts in the publication, stating that Nayele Ametefe used an ordinary passport and not a diplomatic.
But that did not stop the BNI from picking up the CEO of the station.
For several hours Monday, Mr. Samuel Attah-Mensah has been denied access to his lawyers, neither has anyone been informed of his whereabouts. All communications to him have been cut by the security agency.
But weighing in on the circumstances surrounding his arrest, Sulemana Braimah said Ghana has gone past such high-handed treatment of media personnel.
In fact, BNI's reaction is "completely one of shock", he remarked.
"I think some of these developments in terms of state security agencies picking media personnel the way this has happened are of late being witnessed in places like Somalia, Eritrea, Syria and Iraq which are the most repressive parts of the world today in terms of press freedom," he said.
"I think that this is extremely worrying for a place like Ghana," Mr Braimah further stated, cautioning the action would rather damage the credibility of government which feels the publication has injured its reputation.
In his view, there are "better way, more refined, and civilised way" of going about issues such as the one being handled by the BNI.
He advised the state to be measured in dealing with the media when it feels they have gone wrong, adding that he would be surprised if the Presidency is aware and allowed the manhandling of the media to go on.
Adding to the displeasure expressed by the Media Foundation for West Africa, Chairman of the Ghana Independent Broadcasters Association, Akwesi Agyeman said the arrest of Mr. Attah-Mensah was "unfortunate".
He demanded that he is given access to his lawyers.
Mr. Agyeman, who is also the general manager of ETV, said GIBA is in talks with sister organisations to secure Mr. Attah-Mensah's release. Story by Ghana | Myjoyonline.com| Isaac Essel | [email protected] | twitter @isaacessel