US To Help Developing Countries With $3 Billion To Solve Climate Change
The president of the United States of America, Barack Obama has announced a $3 billion package towards the Green Climate Fund to help developing countries cope with the impact of climate change.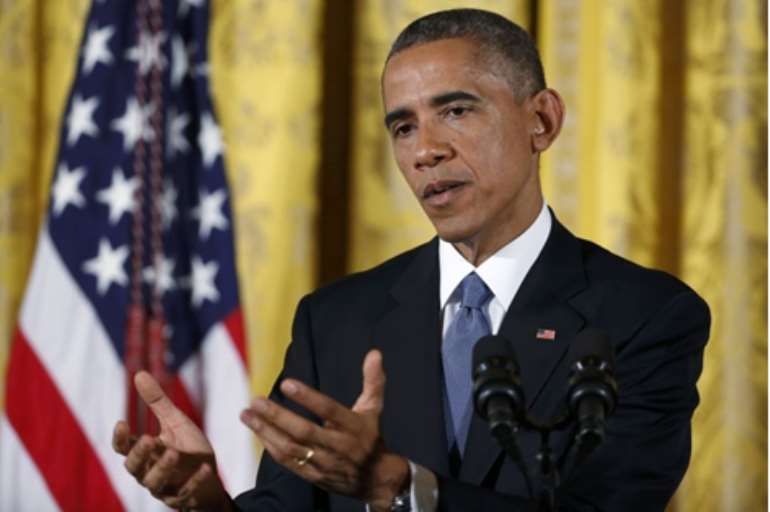 The package comes in a form of climate resilient infrastructure, development of resistant crops, early system warnings to help reduce carbon emissions.
"Let them leap frog some of the dirty industries that powered our development, go straight to a clean-energy economy that allows them to grow, create jobs and at the same time reduce their carbon pollution," president Obama said at the Group of 20 industrial powers summit in Brisbane, Australia.
The Green Climate Fund seeks to provide assistance for developing countries to mitigate carbon emissions as well as prepare for the effects of climate change such as rising sea levels. The fund has over the years receive little financial backing to undertake its core functions of climate change policies, programmes and projects in poor nations.
President Obama said if China and US agreed that carbon emissions reductions can be done definitely the world can do it. The two countries have jointly agreed to cut down on their respective carbon emissions this month in a meeting between the countries.
As part of its plan, the US would double the average pace of its carbon-dioxide reductions after 2020, eyeing an overall reduction of greenhouse-gas emissions of between 26 per cent and 28 per cent by 2025, compared with 2005 levels.
The Chief Executive Officer of World Wildlife Fund-Australia, Mr Dermot O'Gorman says climate change is an economic issue.
"If we have more than 2 degrees of warming - and we are well on track to surpass two degrees of warming by all scientific predictions - we could wipe as much as 2 per cent of global GDP growth,'' Mr O'Gorman said.
"But by ending hand-outs to our fossil fuel subsidies, to oil, gas and coal interests, we could save around $2 trillion a year, which equates to around 2 per cent of global economic growth. That would help to reduce carbon dioxide emissions by around 13 per cent,'' he noted.
The G20 countries have a special role to play in tackling climate change because together they account for more than 80 per cent of global emissions through economic activity in addition to other countries affected by climate change, he says.
Winnie Byanyima says climate change was already damaging communities and contributing to hunger and inequality around the world.
"Developing countries need financial assistance from rich nations to reduce greenhouse gas emissions, prepare for the unavoidable impacts of a changing climate and develop on a low carbon pathway,'' Byanyima stressed.
Australia, according to Byanyima has the know-how and resources to help poor and vulnerable people deal with the realities of changing rainfall patterns and rising temperatures.
"As the people of Brisbane and Australia well know, extreme weather events, such as floods, cyclones and fires, often leave a damage bill in billions. Most developing countries cannot afford these sorts of costs and are often forced to choose between feeding and educating their people or replacing vital infrastructure damaged by extreme event,'' she said.