MotoGP: World champion Marc Marquez not happy with new Repsol Honda bike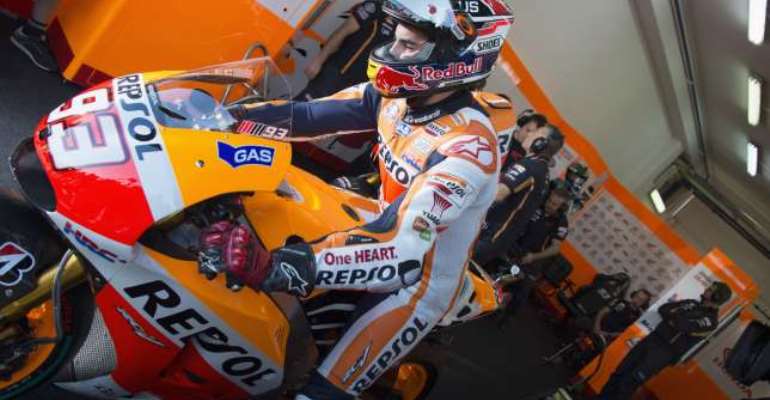 Marquez has dominated the sport since debuting in 2013, winning successive world titles and setting a new record of 13 race victories last term.
However, the 21-year-old is unhappy with the performance of Repsol Honda's new bike for the 2015 campaign at a testing event in Valencia, and feels more tweaks are needed if he is to make it a hat-trick of crowns.
"We improved with the 2015 prototype in some areas, but lost a little bit in others," Marquez is quoted as saying by Crash.net on Wednesday.
"The important thing is that Honda understands more what is the character of the engine and chassis that I like. Because this is the first big change [to the bike] that we did since last year.
"They have gone in one direction and I didn't like it, we must go in the other one. We have improved the entry to the corners and will try to fix the other problems in the Malaysian test [next February].
"I didn't like the new engine character a lot and then with the chassis, I like the front but not the rear. So we must try to find the best compromise. But the positive thing is that we know the 2014 bike has really good potential and where are its strongest points.
"With the [2015] prototype we have made some further improvements, so now we need to make a compromise between both bikes to try to make the perfect bike."