Kwadwo Asamoah: Juvents star heartbroken to miss Ghana's AFCON qualifiers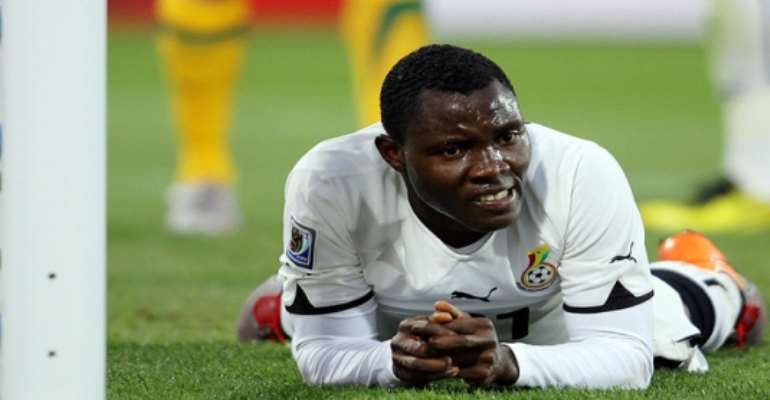 Kwadwo Asamoah says he's devastated to miss Ghana's Africa Cup of Nations qualifier against Uganda and Togo.
The Juventus star has been ruled out of the game after inflaming a knee injury during the side's 2-0 win over Empoli last week.
The Ghanaian international will need at least 15 days to rest which effectively ruled him out of the remaining two qualifying games.
The 25-year-old says he's gutted by the latest development.
"Injuries are part of the game but when it happens like that, at such a crucial time, it makes it very difficult to accept," he said
"I'm taking my time as I have been instructed by the doctors, and I will go through with their schedule because I cannot afford to be in my room whiles my colleagues are busy helping their team.
"Football is a contact game and so when some of these things happen you just have to take it in good faith and make it work on time."
Asamoah has been an integral member of the current Black Stars squad with his absence considered a massive blow to the Africans.