Eat Alligator Souffle: Snoop Dogg tells Charles Barkley after Lakers' first win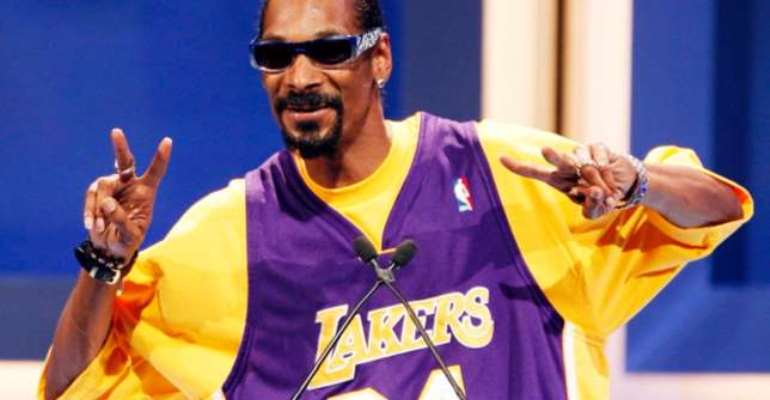 The Lakers GOT IT MADE ... so says Snoop Dogg, who had a strong opinion about what Charles Barkley should eat to celebrate the team's 1st win of the season -- ALLIGATOR SOUFFLE!
For your information -- last week, Barkley had said he was going to stop eating until the 0-5 Lakers finally won a game.
Well, the Lakers beat the Hornets on Sunday ... so on his way out of Supperclub in Hollywood, Snoop had a dinner recommendation for Sir Chuck.
So, what the hell is alligator souffle?
According to Urban Dictionary, it's more of a metaphor than a dish ... meaning, "A real pimp way of saying everything is lovely."
The phrase was popularized by rapper Special Ed in the 1989 track, "I Got It Made."
... and now you know.
Though chances are the NBA Hall of Famer might not be sure just what he was eating, Barkley may have been open to partaking of it if you're to believe the promise he made days ago that he  wouldn't eat again  until the then winless L.A. Lakers won their first game of the season.
After Kobe Bryant and the Lakers blitzed the Charlotte Hornets 107-92 Sunday night at the Staples Center, the hip hop icon and diehard Lakers fans clearly seemed to have Barkley on the brain as he extended him his heartfelt advice.
TMZ Sports reports the Urban Dictionary translates Snoop's culinary suggestion as meaning 'a real pimp way of saying everything is lovely.'
While that boast might be a stretch in the case of the Lakers, at least they aren't the team today that they were yesterday. Bryant and Jeremy Lin both finished with 21 points and Carlos Boozer chipped in with 16 to improve the Lakers to 1-5.
'We've got to start somewhere,' said Bryant. 'We sat down on them defensively. We flew around and made them take tough shots, made a conscious effort to post Booz early.'
And just like that, the Lakers were feasting again— at least for one night.