Philadelphia Eagles dominate Carolina Panthers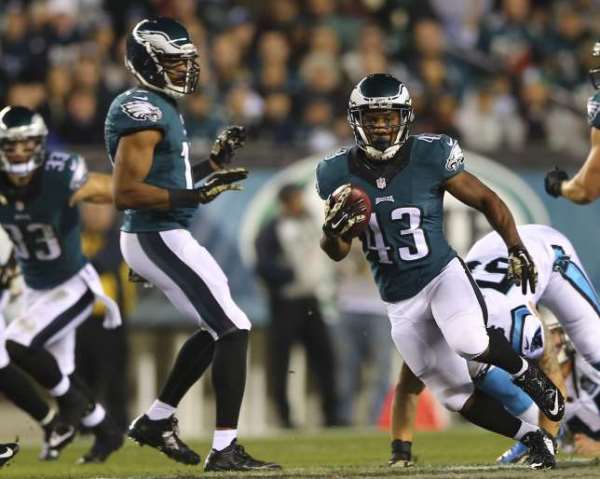 Eagles quarterback Mark Sanchez completed 20 passes for 332 yards gained, including two touchdown passes, as the hosts at Lincoln Financial Field in Pennsylvania built a 38-point lead before easing to victory.
A total of six TDs, including four in the first half, catapulted the Eagles clear, as each of Darren Sproles (twice), Jordan Matthews and Bradley Fletcher entered the end zone in the opening half-hour.
Sproles' eight-yard run helped Philadelphia go 10-0 up after Cody Parkey kicked a 39-yard field goal, and added the extra point for the touchdown.
Carolina running back Jonathan Stewart made it a one-possession game with a one-yard TD run, before Sproles returned a punt 65 yards for his second six-pointer.
Sanchez had his first direct scoring influence in the second quarter, as he found Matthews with a 13-yard pass before Fletcher returned an interception 34 yards to pile more misery on the Panthers.
LeSean McCoy crossed for a touchdown in the third quarter on a one-yard run, before Matthews received his second TD pass from Sanchez for the game in the fourth quarter.
Panthers playmaker Cam Newton added two consolation TD passes late on, finding Kelvin Benjamin in 21- and 40-yard plays to add some respectability to the scoreline.
Newton finished with 25 completed passes for 306 yards, but three interceptions as Carolina fell to a 3-6-1 record.