Optimism: Stuart Lancaster hopeful of Courtney Lawes, Dylan Hartley availability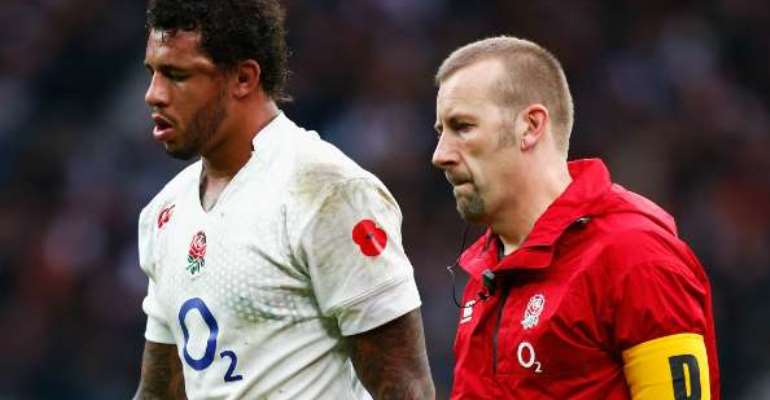 Lock Lawes and hooker Hartley both suffered concussion in England's 24-21 loss to the All Blacks at Twickenham in London last week.
But for their clash with the Springboks at the same venue on Saturday, Lancaster said he is optimistic the pair would pull up fit - but they first must get through Thursday training.
"Courtney is symptom-free so hopefully he will be okay. Dylan has also got bit of a head knock and is in the same situation," Lancaster said.
"They need to train on Thursday to be ready. They will do a cog [cognitive] test on Thursday morning which they have to pass to train.
"We will have provisions in place should they fail that, but we are optimistic will be available."
Lancaster said while he was expecting the Springboks to bounce back from their 29-15 loss to Ireland, his own chargers had a point to prove.
"There will be a reaction from South Africa this weekend, I don't doubt it. Ireland deserved the win," said Lancaster.
He added, on the aftermath of their loss to the All Blacks: "The review was honest and pretty straight. We didn't gloss over anything and we know we have got to improve against South Africa.
"We were up at half-time and deserved to be in that position, but obviously we were pretty hard on ourselves in not taking the opportunities we should have done.
"We know that at this level if you don't take those opportunities they can sometimes come back and hurt you. Clearly that was the case in the second half."