Head coach Marc Trestman backs Chicago Bears assistants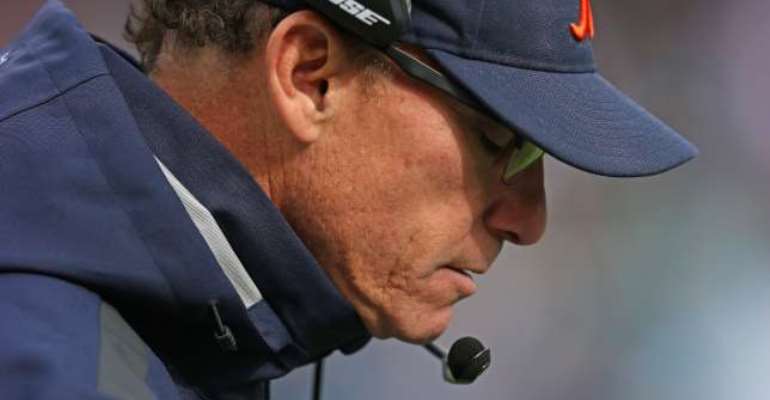 For the second straight week the Bears allowed more than 50 points - after their 51-23 embarrassment against the New England Patriots - losing 55-14 to the Green Bay Packers at Lambeau Field in Wisconsin.
The beleaguered Bears are now 3-6 for the season in the National Football Conference North division, with only the Tampa Bay Buccaneers (1-8) boasting a worse win-loss record in the NFC.
Trestman, who was forced to deny speculation surrounding his future at the franchise following their mammoth defeat to the Patriots, does not believe the problem lies with Chicago's assistant coaches.
"Right now I stand by these guys and the job they're doing," Trestman said on Monday. "I really believe in them.
"I see that every day in their work ethic and the football intellect that these guys have and the way they relate to the players on a daily basis, and I stand by that.
"I've been around a lot of coaches over the years. I know guys that do it for the right reasons, that are great educators and teachers, and are demanding, which our coaches are.
"They're extremely demanding on the field and in the classroom. I think we've got excellent coaches here."
Despite Chicago's evident defensive frailties, Trestman added quarterback Jay Cutler had to improve.
"He didn't play well enough yesterday, and we didn't play well enough," Trestman said.
"I'm certain he'd take accountability for that. But it's very clear he did not play well enough yesterday. We can't sugarcoat that. At the same time, we didn't play collectively well enough as a team."